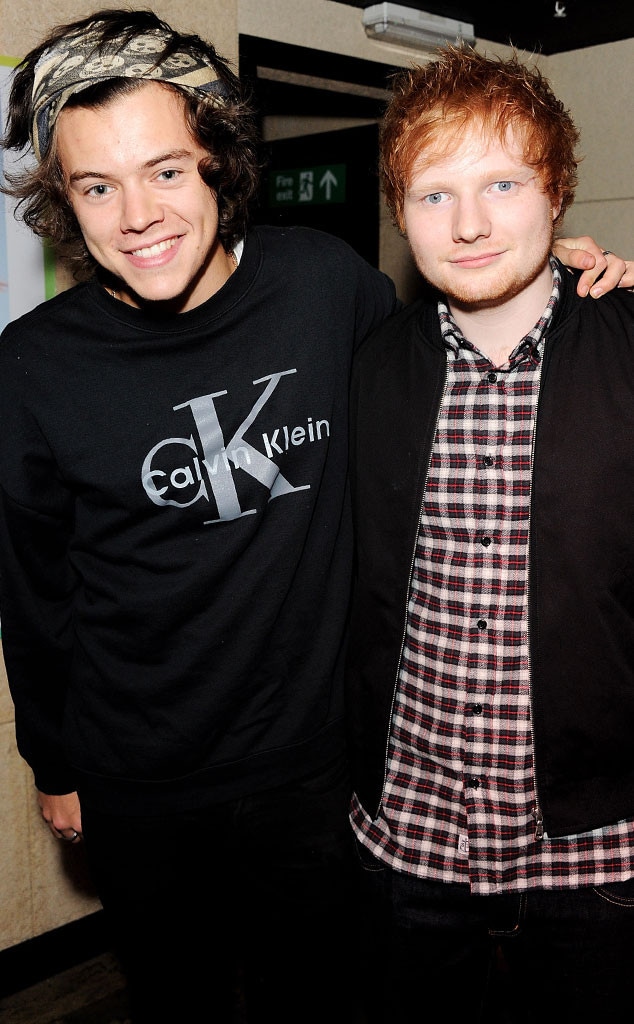 David M. Benett/Getty Images for Fudge Urban
Ed Sheeran just made a lot of dreams come true.
The question of Harry Styles' junk size may have just been a naughty thought you tucked back into your mind (or not, we won't judge), but the "Thinking Out Loud" crooner just made his pal's manhood headline news.
During a very candid interview with Marty Hehewerth of New Zealand's The Edge radio station, Sheeran openly shared Styles' penis size and dropped some interesting information regarding those alleged nude pictures that were leaked on the Internet a few years back.
While answering questions submitted by fans, Sheeran picked one about "Little Things," a song he wrote for One Direction's 2012 album Take Me Home.
"Was 'Little Things' written about One Direction's little things?" Ed read aloud before laughing. Before he could answer the question, Sheeran kindly brought up a certain naked pic that made the rounds on the worldwide web in 2012.
The NSFW pic showed a guy who looked like Styles, flashing everything in front of a mirror. Harry denied it was him at the time, but his pal Sheeran seems to be singing a different tune (puns are fun!).
"Did you know Harry leaked that picture himself? He leaked his own picture…I think that's amazing," Ed spilled. "He was just like 'no one knows, so I'm just gonna tell them.'"
THIS IS WHY WE LOVE YOU ED SHEERAN!
The singer-songwriter then got back to the original question about 1D's little things, and assured everyone, "[Harry] definitely hasn't got a little thing, so no, I did not write 'Little Things' about little things."
Yep, you just go on with your night and do what you want with that gem of information.