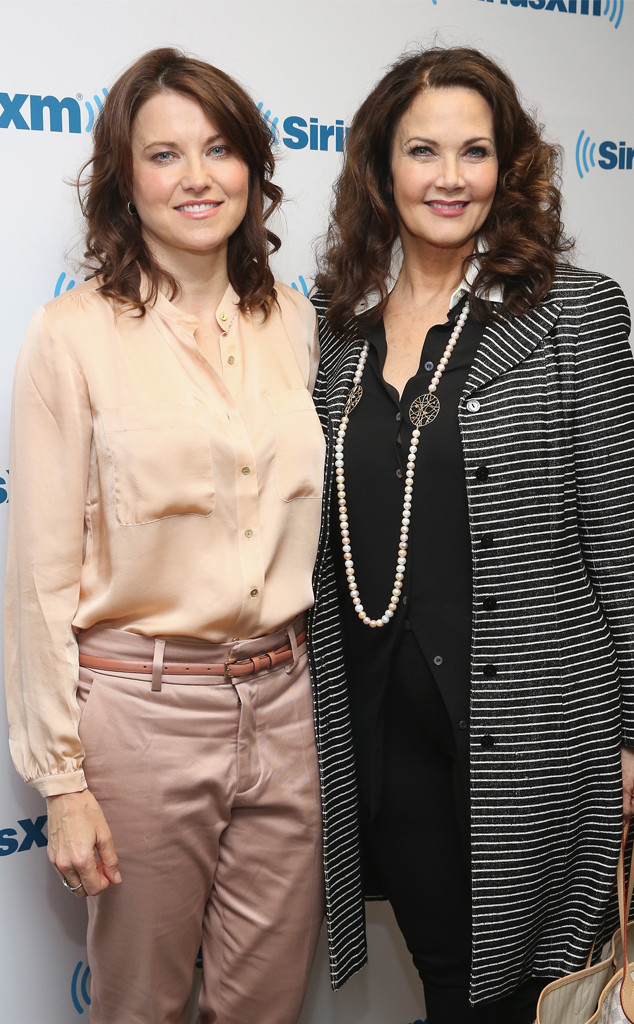 Robin Marchant/Getty Images
What happens when Xena meets Wonder Woman? Dreams come true, that is what happens. Seriously, dreams. Lucy Lawless and Lynda Carter together to make geeks everywhere (including me!) lose their minds.
Lawless, who is in New York City promoting WGN America's Salem, posed with Carter, TV's Wonder Woman who is in New York promoting her concert at Jazz at Lincoln Center, and let's just come out and say it: This photo is everything. Everythinggggg. Just like all the world has been waiting for Wonder Woman (according to her theme song), the world has been waiting for this photo.
Lawless played the title role in Xena: Warrior Princess for six seasons from 1995-2001. Carter was the Amazon princess in Wonder Woman from 1975-1979. The TV heroes had—and still have legions of fans and of course received quite a few comparisons.