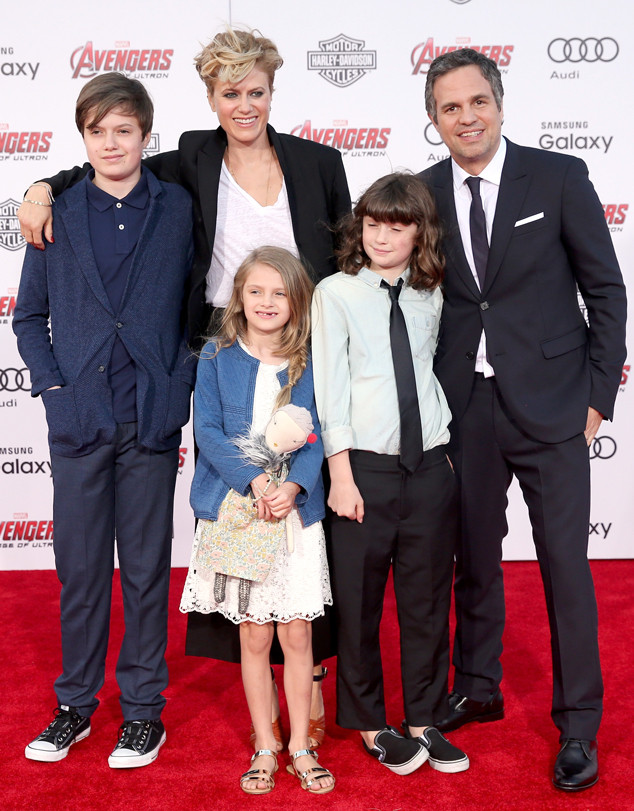 Mark Davis/Getty Images
Lights, camera, family!
Mark Ruffalo has had his share of red carpet movie premieres around the world. But on Monday night, the Avengers: Age of Ultron star decided to celebrate his latest flick with his entire family.
Joined by wife Sunrise Coigney, Ruffalo smiled bright for the cameras as he gave his loved ones a big taste of the Hollywood lifestyle.
"On the way to the Age Of Ultron premier," he captioned on Instagram before meeting the press. "Kids freaking out in car. #AvengerAgeOfUltron"
His son Keen looked handsome in a blue ensemble that included a blazer and black Converse All Stars sneakers. Meanwhile, daughter Odette looked cute in a white dress and flats while carrying one of her beloved stuffed animals.