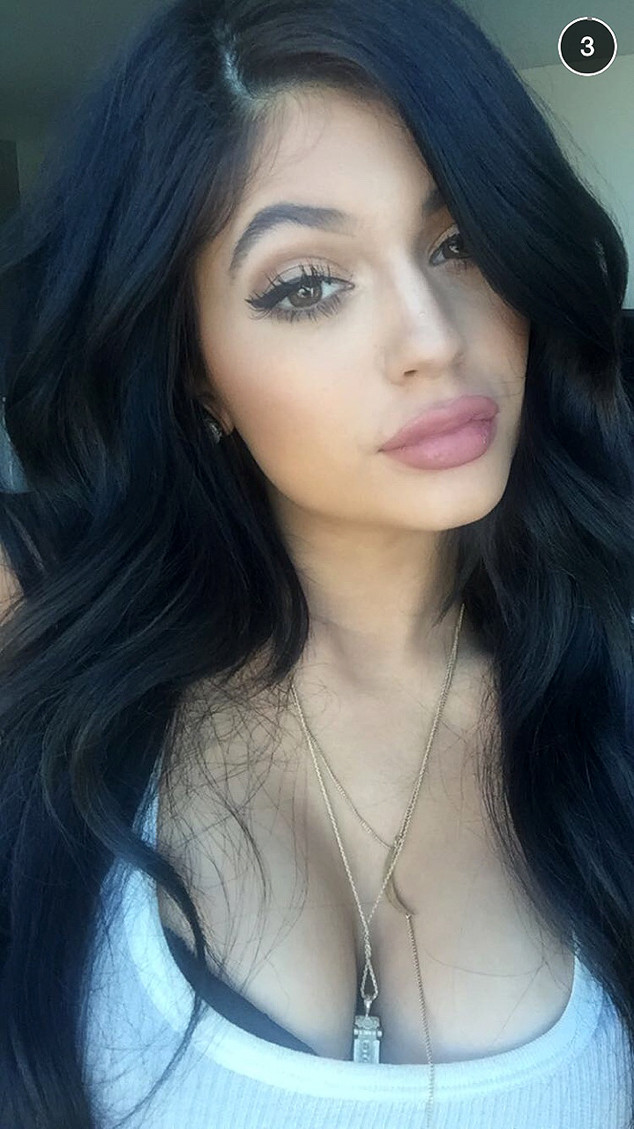 Snapchat
After months and months of speculation regarding Kylie Jenner's lips, the Keeping Up With the Kardashians star is clearing the air.
In an interview with Grazia magazine, the reality star sets the record straight with zero room for misinterpretation. "I'm like, 'Stop talking about my lips,'" she says.
"I haven't had plastic surgery. I've never been under the knife. People flashback to pictures of me when I was 12 and say 'Kylie's so different' but how can I look the same from 12 -18?" she asks.
Kylie, 17, has addressed the rumors before, insisting that it's simply a makeup trick that has contributed to her larger pout over the years. She told E! News, "I love lip liner and over lining my lips. But I don't even care anymore. I'm like whatever, just say whatever you want."