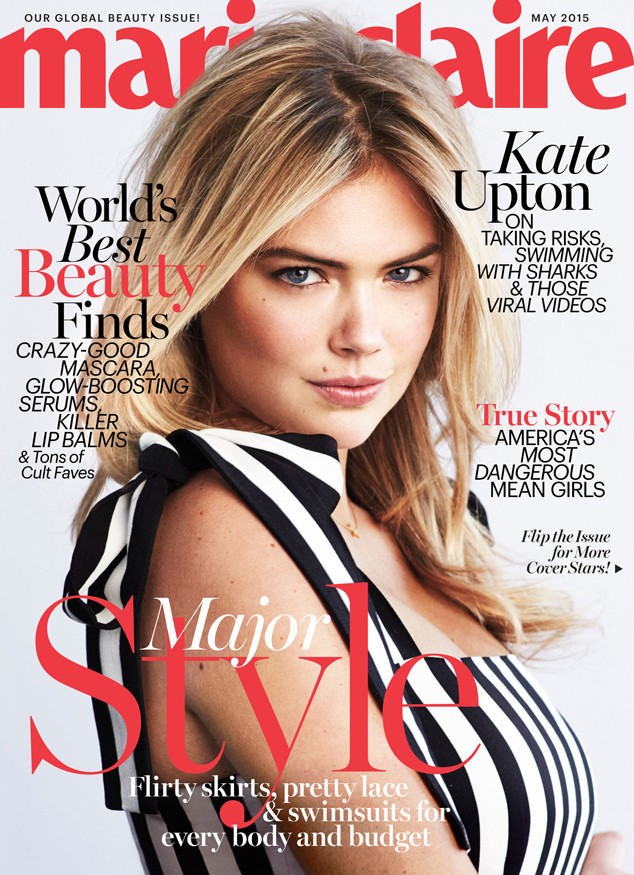 Dan Martensen/Marie Claire
Talk about a beautiful bunch of ladies!
Kate Upton, Zoë Kravitz, Iggy Azalea, Hailee Steinfeld and Felicity Jones each look picture perfect on their covers of Marie Claire's May 2015 issue. Inside the mag, all five of the "fresh faces" open up about their lives, careers and bodies.

Upton, for example, makes light of her bombshell status. So when People named her the Sexiest Woman Alive? "My parents were pretty funny about it," says the 22-year-old model-turned-actress. "They told me, 'We went out to dinner and dressed a little nicer because our daughter is the Sexiest Woman Alive.'"