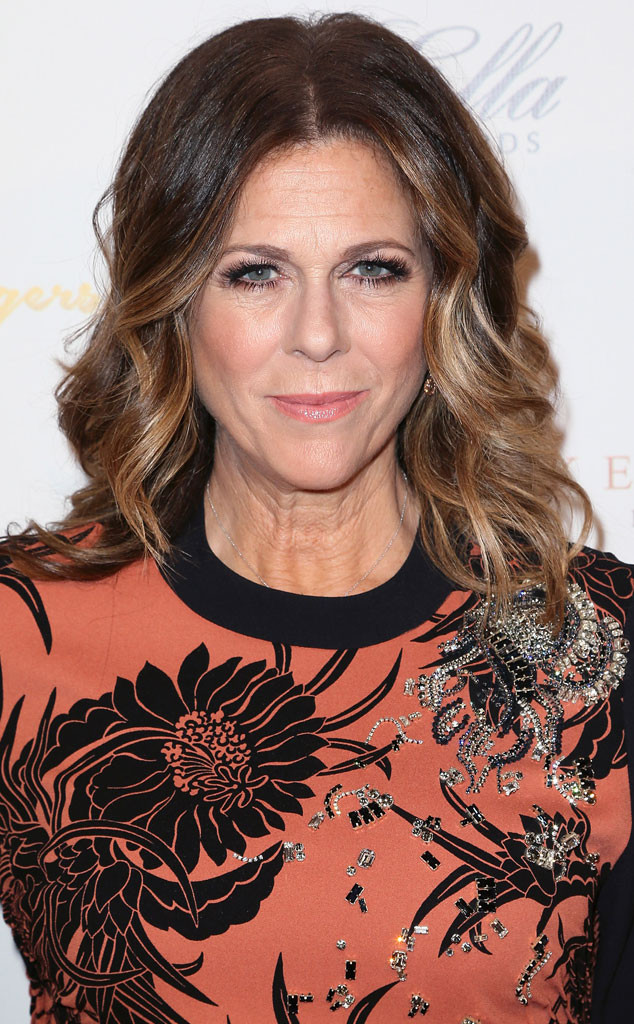 David Livingston/Getty Images
Actress and singer Rita Wilson was recently diagnosed with breast cancer and has undergone a double mastectomy and reconstructive surgery.
"I have taken a leave from the play Fish in the Dark to deal with a personal health issue. Last week, with my husband [two-time Oscar winner Tom Hanks] by my side, and with the love and support of family and friends, I underwent a bilateral mastectomy and reconstruction for breast cancer after a diagnosis of invasive lobular carcinoma," the "Girls Night In" singer tells E! News in a statement. "I am recovering and most importantly, expected to make a full recovery. Why? Because I caught this early, have excellent doctors and because I got a second opinion."
Wilson, 58, first shared the news of her diagnosis and surgeries with People.
The Girls guest star said she had "an underlying condition of LCIS (lobular carcinoma in situ), which has been vigilantly monitored through yearly mammograms and breast MRIs. Recently, after two surgical breast biopsies, PLCIS (pleomorphic carcinoma in situ) was discovered." Wilson said much is "unknown about PLCIS "and it is often found alongside DCIS (ductal carcinoma in situ)."
"I was relieved when the pathology showed no cancer," she said.