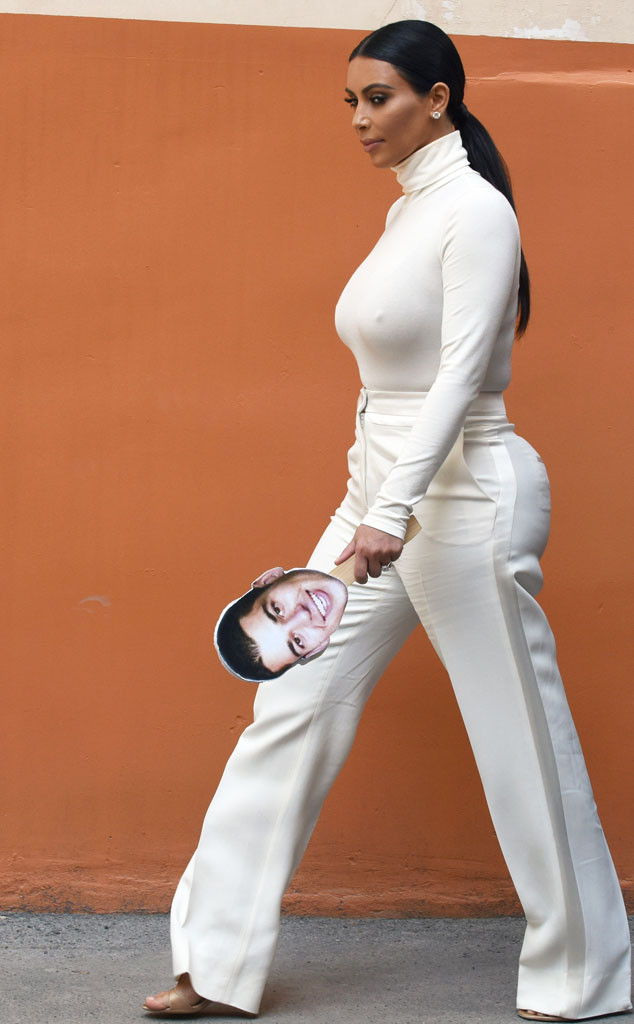 KAREN MINASYAN/AFP/Getty Images
He may not have made the trip, but a piece of Rob Kardashian was definitely along for this Kardashian getaway.
Before leaving for Israel to celebrate North West's baptism, Kim Kardashian was spotted taking a Sunday stroll in Yerevan, Armenia with a special accessory.
While working a cream turtleneck and matching high-waisted pants, the Keeping Up With the Kardashians star hinted that her brother was on the mind while carrying a cardboard cut-out of his head. The accessory came just a few short days after Khloe Kardashian gave a shoutout to both her brother and sister Kourtney Kardashian on Facebook.
"Kourt and Rob, we got you a souvenir!!!!!" she captioned on social media. "Land in Armenia!!"