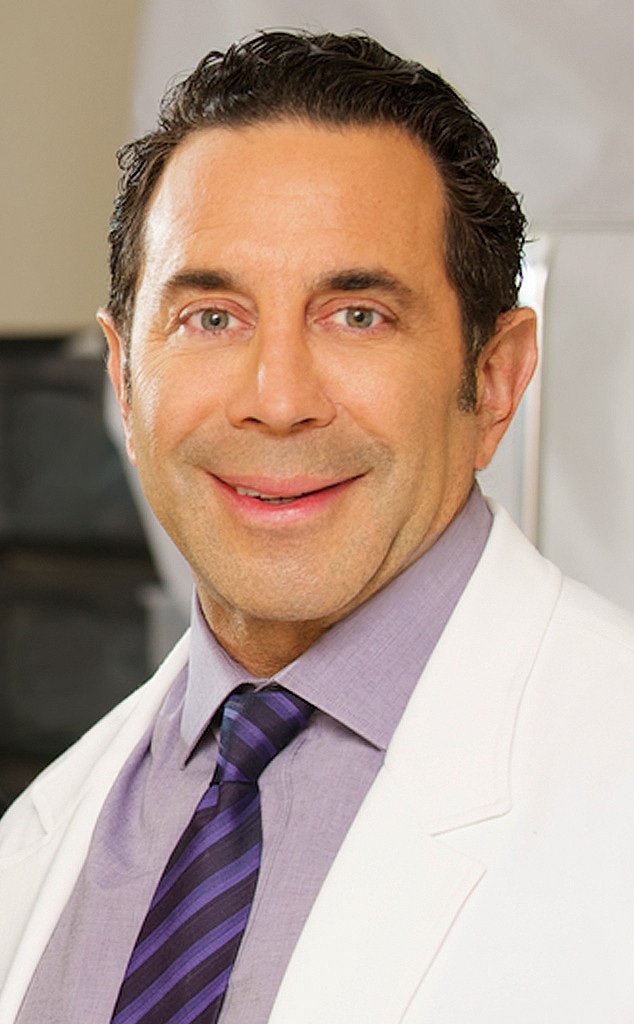 Brandon Hickman/E!
Dr. Paul Nassif's expertise is about to be bottled up and available to you! Yes, you!
The Botched star and renowned Beverly Hills plastic surgeon is launching a new skincare line called NASSIF MD Bio-Rhythmic Skincare.
According to the release, "This skincare line addresses the Bio-Rhythmic changes that our skin experiences during the day versus the night, while also rapidly counteracting the negative effects that lack of sleep and busy lifestyles have on our skin. While specifically designed for stressful lifestyles, this radical new skincare line is exceptional for all consumers and skin types."
The three core products, which will be available online tomorrow, include Clock AM Day Serum ($95), Clock PM Night Serum ($95) and Dawn to Dusk Exfoliating Cleanser ($35).
"I see so many clients that get very little sleep and I recognized the need to create something that no other skincare specialist had created before," Dr. Nassif states.
"The Bio-Rhythmic Skincare line will address the needs of high-stress consumers. The demands of a busy lifestyle can create dehydrated, tired and stressed skin. Therefore, a special skin system is needed to rapidly return the skin to its original youthful appearance."
The Clock AM Serum helps defends the skin from environmental assault, including UV radiation, to help shield the skin from hidden causes of premature aging, elasticity loss and wrinkles. Meanwhile, the Clock PM Night Serum helps rejuvenation, detoxification and recovery of skin while we sleep.
Yeah, beauty sleep is a real thing.
Don't forget to snag your products online tomorrow, and then tune in to the season two premiere of Botched Tuesday night at 9/8c on E!