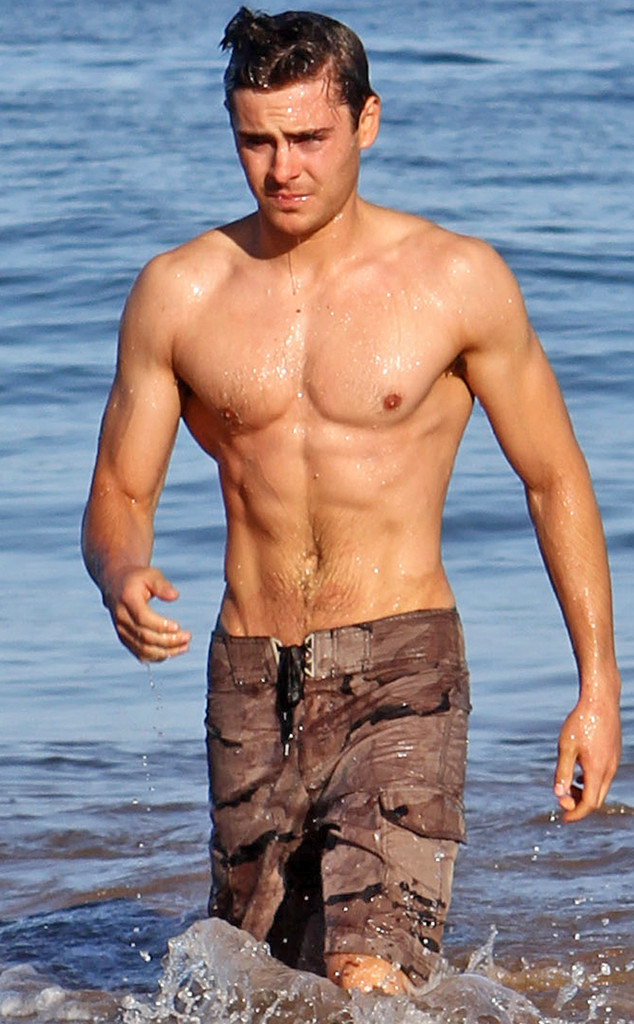 Dave / Splash News
The best part about this year's MTV Movie Awards was not seeing the cast of The Avengers on stage. Nor was it a sneak peek at Pitch Perfect 2. Heck, even Jennifer Lopez's gorgeousness doesn't compare to the amazing news I received on the blue arrivals carpet.
Zac Efron, I am more than happy to report, is going to be shirtless multiple times in his upcoming movie, We Are Your Friends.
"There are maybe three times he's shirtless," the film's director, Max Joseph of Catfish fame, told me, adding that he feared there would be "riots" if he kept Efron completely clothed for the entire movie.
"He's shirtless and you get a good dose of it," Joseph said.
Oh?
"It's not a flash but it's not like he's playing water polo for like six minutes or anything like that," he said.
Kevin Mazur/MTV1415/WireImage
And then he added that there is a—get ready for it—a shower scene! "There is a moment when he's in the shower and it's in slow motion," Joseph said.
If you haven't passed out by now, I should let you know that Joseph warned, "It's not what you think." (Darn it!)
Taking place in Hollywood's electronic dance music scene, the movie stars Efron as a struggling deejay who falls for his mentor's girlfriend, played by Emily Ratajkowski (aka Ben Affleck's mistress in Gone Girl and the topless brunette in the "Blurred Lines" music video.)
Shirtlessness aside, Joseph heaped mucho praise on Efron.
"He could be a diva. He could be very demanding. He could be late and all those things—but he's not," he said. "He'll go to the mat. He'll do something as many times as you want him to do it. He's just a trooper."
Can't wait to see more of Efron's hot body the movie.
In the meantime, check out some of Joseph's behind-the-scenes footage of the movie in the YouTube video below.