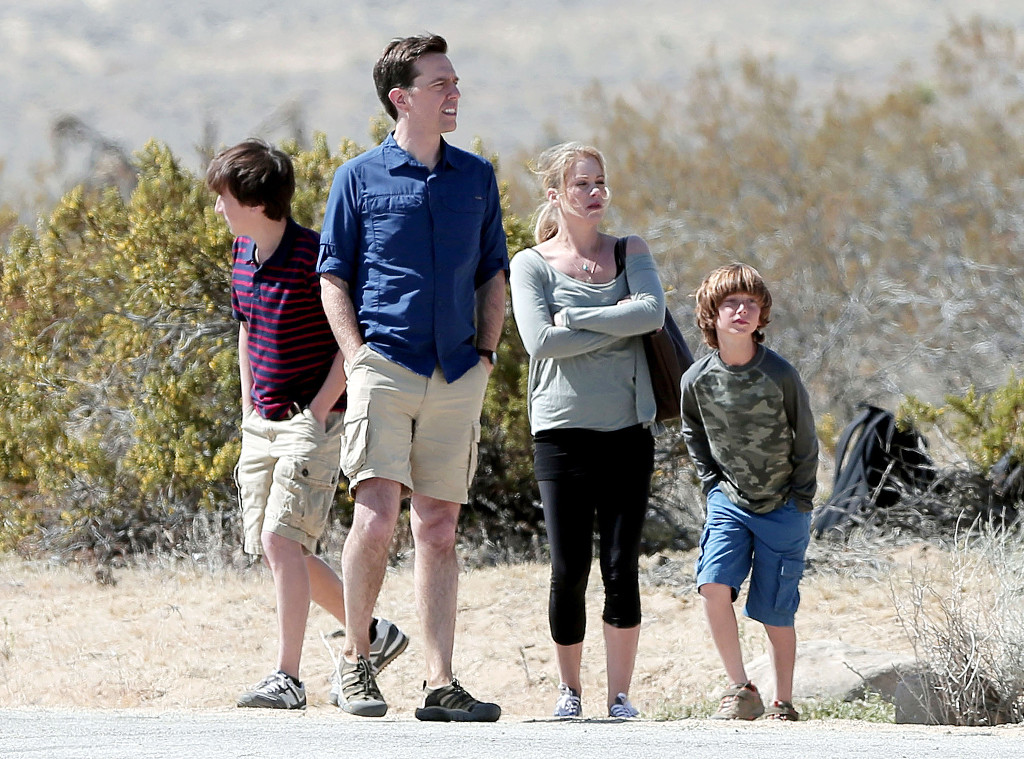 KVS/PacificCoastNews
The Griswolds are heading back to Walley World in this reboot of the 1983 film National Lampoon's Vacation.
And it looks like one of their stops, intentionally or not, is in the Mojave Desert.
The cast of Vacation, comprised of Ed Helms, Christina Applegate, along with their two on-screen sons, played by Skylar Gisondo and Steele Stebbins, was seen on the Mojave Desert set Wednesday filming.
Similar to the original film, the reboot is centered around now-grown up Rusty Griswold taking his family on a cross-country trip back to America's "favorite family fun park," Walley World.
From the looks of these pics, it looks like this on-screen family is set to be stuck in a desert dilemma, similar to when Rusty's father, Clark Griswold, drove the Family Truckster into the middle of a desert.
Oh, the memories! It seems like this remake will be nothing short of an adventure for the Griswolds!
Helms will be playing the grown-up version of Rusty Griswold, while Applegate will play his on-screen wife Debbie. Chris Hemsworth is also a part of this star-studded cast as the character of Stone Crandall, while actors Chevy Chase and Beverly D'Angelo, who played Clark Griswold and Ellen Griswold in past sequels, will be reprising their roles in this new sequel.
The reboot has been set to release July 31.