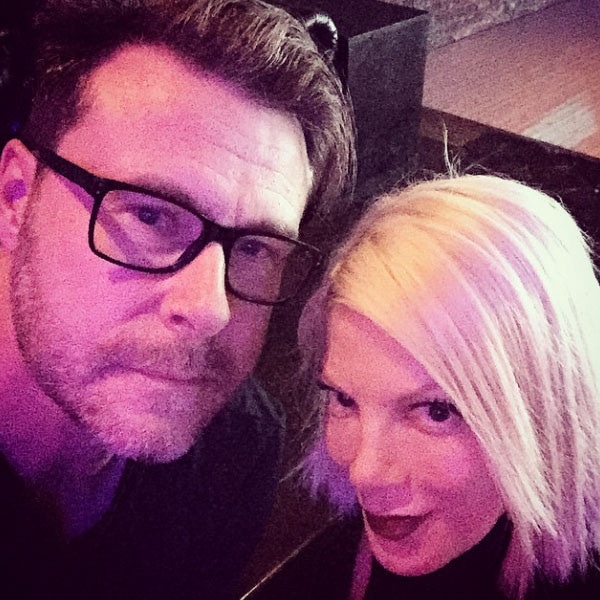 Instagram
Dean McDermott may be ready to give reality TV another chance after all.
After voicing his frustrations regarding True Tori just a few months ago, Tori Spelling's husband appeared to be more than happy about possibly living his life far away from any camera crews.
But in a new interview with FOX411, the Canadian-born actor teased plans for his next unscripted show.
"We're going to some more reality TV. We're going to do some stuff for the Cooking Channel," he shared. "It's going to be lighthearted, nothing like True Tori. Do some cooking stuff, maybe some travel stuff, stuff with the family but lighthearted and fun."
He added, "Those days of baring our souls to the world are over." 
Instead, McDermott is focused on his career and family, which sounds like it's helped create a better dynamic between husband and wife.
"Amazing, absolutely amazing," McDermott shared when asked how his marriage is going today. "They are better now than before all of this happened…The good in all of that is that it really got the two of us on track as a couple and really got our communication skills working and it got me sober and in recovery and it changed our lives and together we're stronger because of it and more in love."
McDermott, who says he has been sober for nearly one year and four months, says he continues to attend morning meetings and participate in a spiritual program. The actor believes these habits may not have happened so quickly without the help of reality TV.
"[The show] really helped us because it expedited everything we needed to start talking about," he explained while promoting his upcoming cookbook The Gourmet Dad. "It expedited things as far as communicating and working on things that weren't working, things that were broken in our relationship."
He added, "Was it too much, was it really raw? Yeah, I think the world saw too much of us, certainly too much of me and that's why I got out of it. I don't want people to ever see that side of me again."