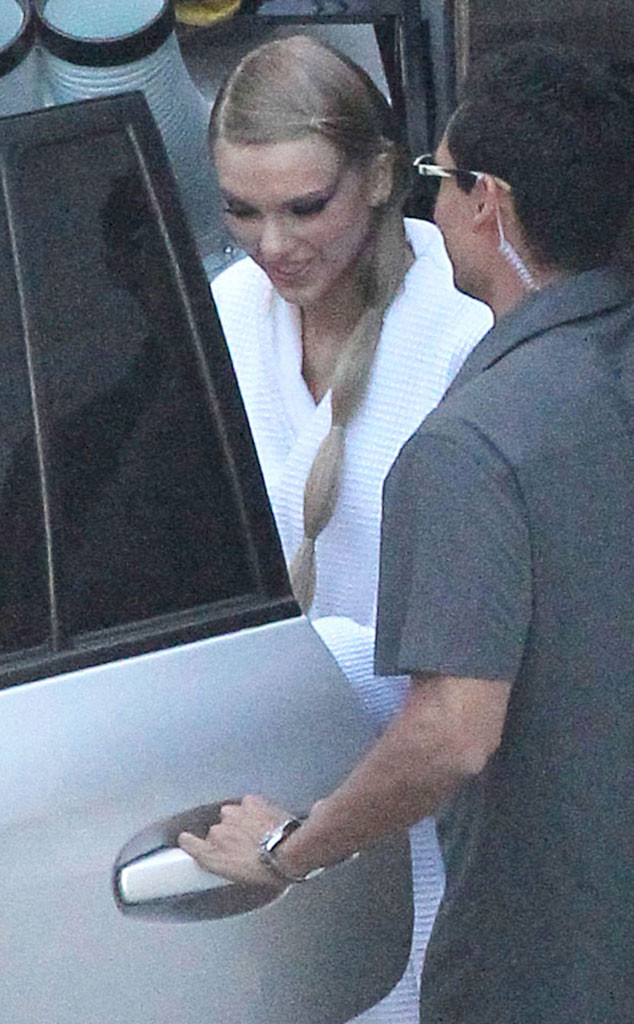 PacificCoastNews
When in doubt, round up your girls!
Taylor Swift did just that for her upcoming "Bad Blood" music video, which began filming Sunday morning in Los Angeles.
Cara Delevingne, Zendaya and Paramore's Hayley Williams were all spotted on set with T.Swift, mingling in white robes and snacking on craft services before the shooting began.
The bevy of ladies were all seen wearing dramatic cat eye makeup and side-swept hair for the music video shoot, but no other details have been revealed yet. Meanwhile, surrounding a ton of speculation that they'd work together, rapper Kendrick Lamar was seen on the set as well.
It's no secret that all three gals have been increasingly close with the Grammy winner over the years, and this isn't the first time that Swift's asked her pals to join her in music videos either.