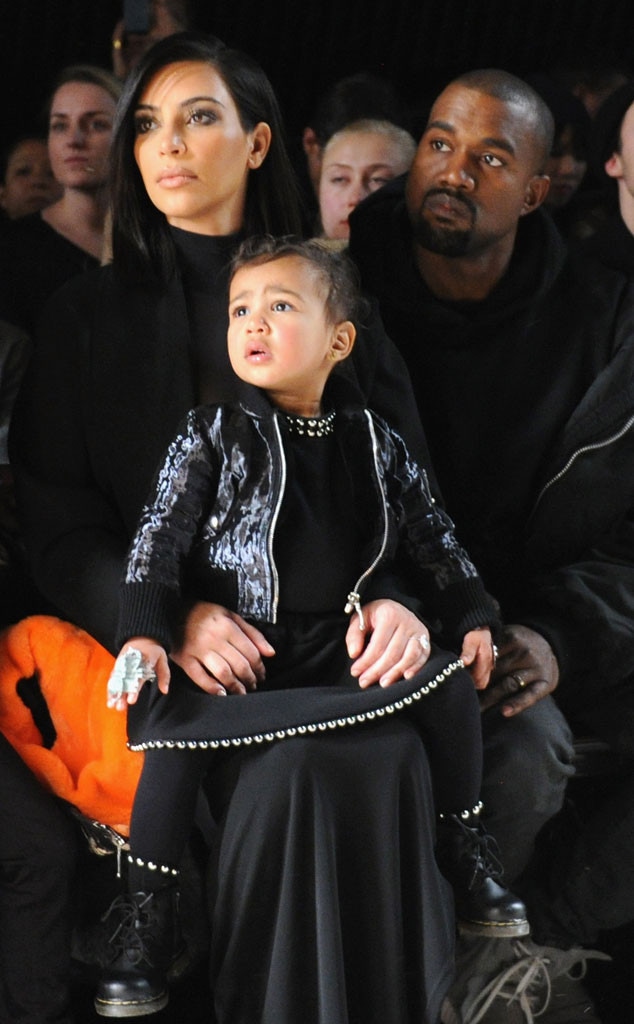 Craig Barritt/Getty Images
North West is having a very holy day.
Kim Kardashian, Kanye West and Khloé Kardashian all touched town in Israel via private plane early Monday morning after their trip to Armenia, and a rep for Kim confirms to E! News that Nori's parents had her baptized in the Holy Land. According to Israeli media reports, the ceremony took place at St. James Cathedral in the Armenian Quarter of the Old City of Jerusalem.
The Keeping Up With the Kardashians stars looked excited as they arrived, pulling up to their destination in a black SUV. Khloé, dressed in black, looked thrilled to greet everyone and Kim, dressed in beige top with a matching overcoat also looked elated during their latest stop.
Israeli media reported in March that the reality stars were expected to pay a visit in April and were going to tour holy sites including the Western Wall, Judaism's holiest prayer site located in the Old City.
The Kardashians' trip also comes only a few months after E! News learned that Kourtney Kardashian's longtime love, Scott Disick, who is Jewish, was interested in purchasing a $6 million penthouse in Tel Aviv. Unfortunately they were unable to make the trip to Armenia because of their growing brood at home!
"I didn't end up going to Armenia because it was making me too anxious with three young children," Kourtney revealed. She and Scott originally intended to join their family on the trip.
Kim, Kanye and Khloé's trip certainly has been a whirlwind, having toured major Armenian sites and even meeting political figures! The "Only One" rapper even decided at the last minute to host a surprise, free concert in the country where his wife's father was born and raised. 
"What a crazy night! Kanye wakes me up & says he's doing a free concert in Yerevan, Armenia!" Kim posted on Instagram. "I throw on sweats & we head out! Thousands of people were there! Kanye jumped in swan lake to be closer to the crowd on the other side & so many people jumped in too! It was such an exciting crazy night! So happy I got to rock out with everyone in Armenia on our last night here!!!! #EpicNight #ArmenianPride."
With little Nori's baptism and Kanye's surprise concert, this is certainly the vacation of a lifetime. Luckily they brought cameras along with them, so hopefully fans we'll get to witness some of the action next season!