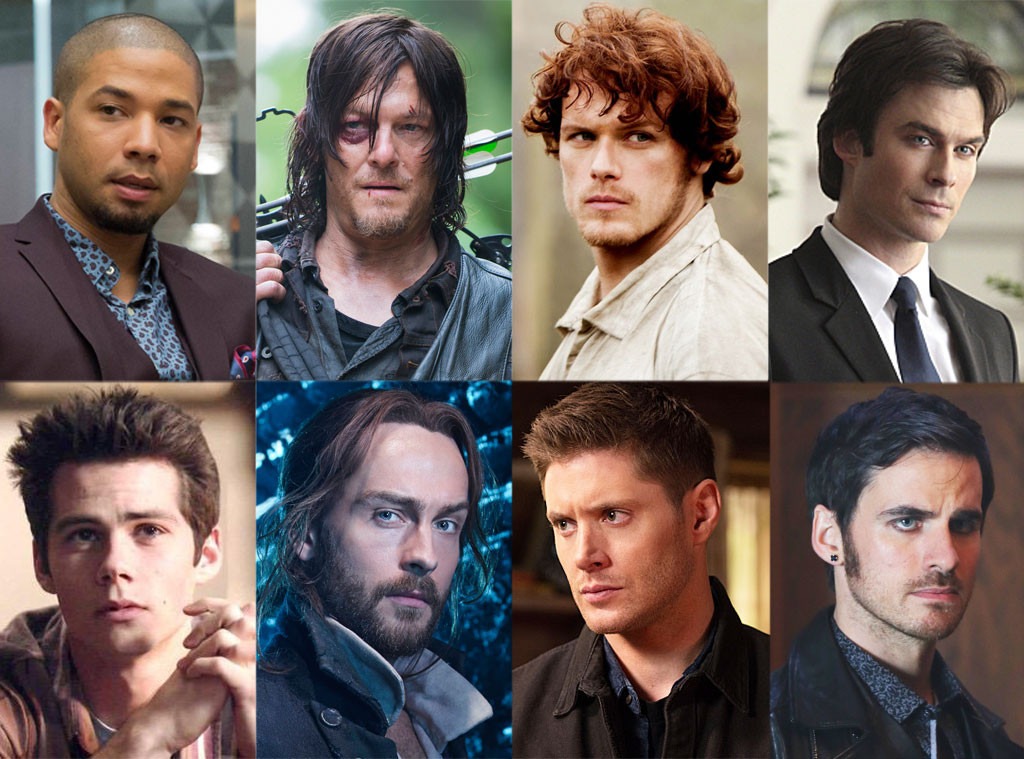 ABC, FOX, CW, AMC, Starz, MTV
Packs, it's time to assemble!
The time has finally come to appoint 2015's TV alpha: voting officially begins today in Alpha Male Madness 2015!
This year, 63 men are out to finally steal the title from Supernatural's Jensen Ackles, the man who has won the tourney every single year since we launched it in 2009. Impressive. Very impressive.
But will he be able to hold off the competition yet another time? We're about to find out! We asked, you nominated, and now the competition can officially kick off.
Voting in this round closes on Wednesday, April 15 at 5 p.m. PT, and remember, you can vote as many times and as often as you'd like. So that means that if there's more than one nominee from your favorite show (like Supernatural, The Walking Dead or The Vampire Diaries, to name a few!), you don't have to choose between your favorite leading men. Phew. 
And you can spread the word to vote to your family, friends and fellow fans by tweeting @kristindsantos using the #AlphaMaleMadness hashtag!
Alright, get a stretch or two in then grab some snacks and find a comfy seat because it's finally time to vote!
Alpha Male Madness 2015: Round 1