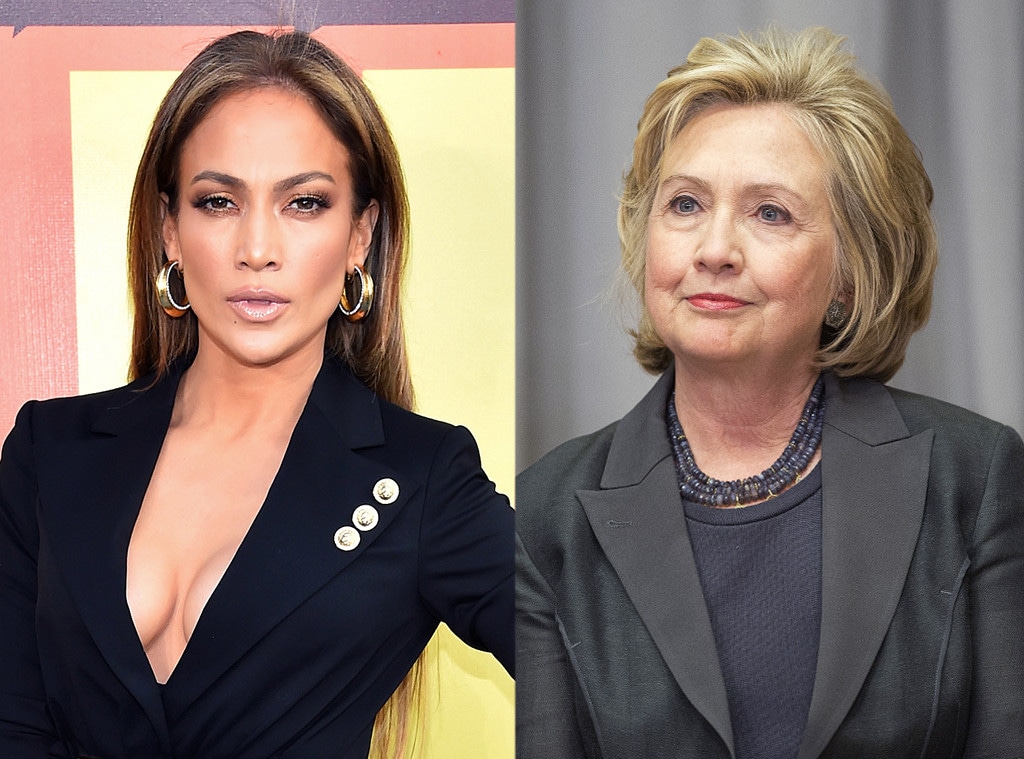 Alberto E. Rodriguez/Getty Images for MTV, JIM WATSON/AFP/Getty Images
Jennifer Lopez hasn't officially thrown her support behind Hillary Clinton for president, but we imagine she'll be heading in that direction.
"I just heard about it," J.Lo exclusive told me at the MTV Movie Awards just a couple of hours after Clinton announced her candidacy. "I'm very excited by the news."
Excited enough to endorse the former Secretary of State?
Lopez smiled, "I think it's time for a woman [president]."
Clinton announced in a video posted yesterday afternoon on her social media platforms that she is making a second attempt for the White House.
"I'm getting ready to do something too—I'm running for president," she said in the video. "So I'm hitting the road to earn your vote because it's your time. And I hope you'll join me on this journey."
Ramin Talaie/Bloomberg via Getty Images
Two Broke Girls star Beth Behrs tweeted, "She's ready. We're ready. #ReadyForHillary let's do this! #Hillary2016 #HillarysBigAnnouncement."
America Ferrera posted a pic of herself  and Amber Tamblyn campaigning for Clinton in 2008 with a caption reading, "I believed in her then, I believe in her now. @HillaryClinton #mypresident Me and @ambertamblyn stumping in 2008."
In 2012, Lopez was among a group of female Hollywood superstars who appeared in a video supporting Pres. Obama's re-election.
"Women will help decide this election," the American Idol judge said in the video. "I grew up with a strong, hardworking mom and dad, and two brilliant sisters. I learned that from an early age that when women come together, there is nothing we can't do."
Others in the video included Beyoncé, Kerry Washington, Eva Longoria, Jane Lynch, Olivia Wilde and Julianne Moore.