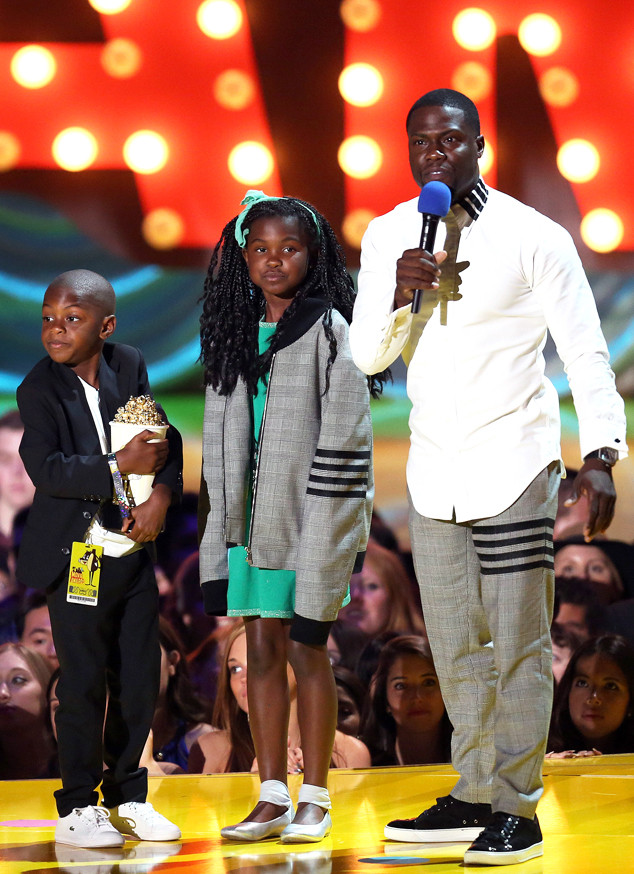 Matt Sayles/Invision/AP
Well, if that wasn't just the cutest thing we've ever seen!
Kevin Hart accepted the Comedic Genius Award at tonight's MTV Movie Awards and had quite possibly the best speech.
Hart's friend and fellow comedian Jimmy Kimmel kicked things off with an introduction that included its fair share of height jokes. "I'm very happy to be here because it wasn't easy for Kevin—they said Kevin was too small to be a comedy giant," jeered Kimmel. "At night he would go to the comedy clubs and climb up on that stage. Oh, how he would struggle to climb up on that stage."