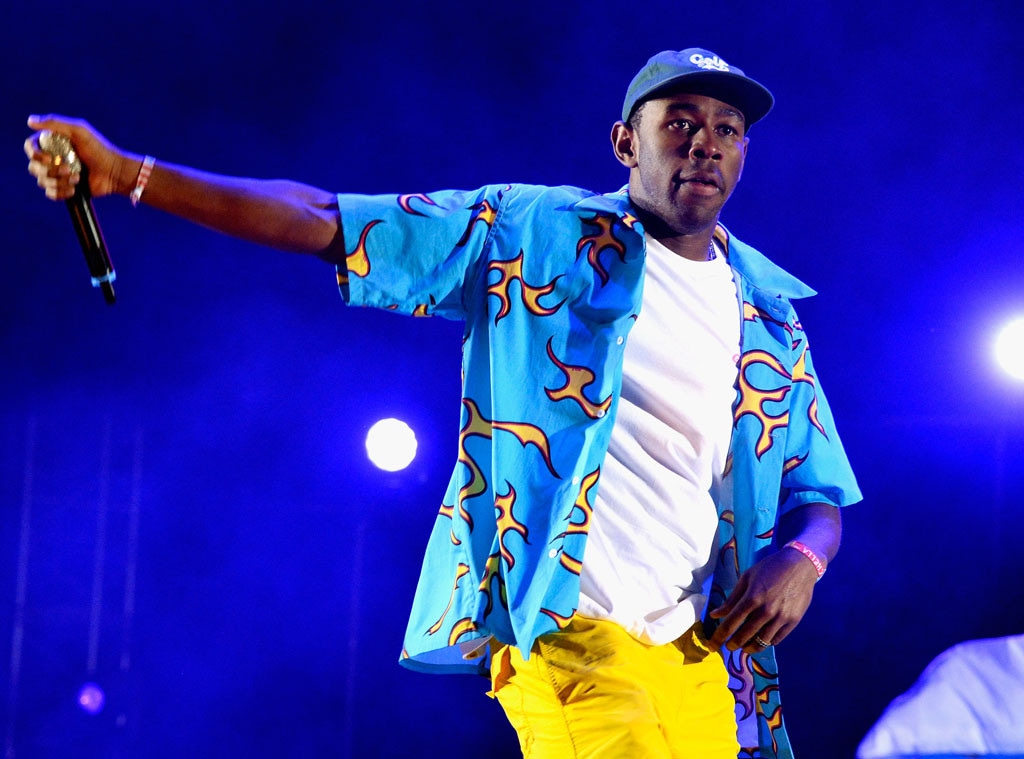 Frazer Harrison/Getty Images
Coachella shade alert!
Kendall Jenner was seemingly dissed by Tyler, the Creator on day 2 of the 2015 music festival on Saturday.
The 24-year-old rapper had ranted about the people who scored high-price seats in the VIP section near the stage. There, the 19-year-old model and Keeping Up With the Kardashians star, dressed in a romantic, off-the-shoulder, boho-style cream crop top and a black maxi dress with two thigh slits that showed off her shapely legs, was standing with her friends.
Y'all the n---as that got money and paid extra," he told the crowd. "F--k all y'all, y'all boring. Everybody that's in the real crowd, though, I f--k with y'all. Y'all gonna have a good time. These motherf--kers too cool."
"Kendall Jenner here thinking she cute and s--t," he added. "Hey, Kendall, Kendall, Kendall—I'm over here to your right—f--k you."
Kendall took it in stride, sharing a fan's video of part of his rant on her Twitter page and saying, "Love." (watch below: Warning—contains explicit language.)
She also shared a tweet that contained a photo of the reality star looking excited and flipping the bird. The picture was taken that day near the same stage, where several other artists, such as FKA Twigs and Hozier, performed as well.
The tweet read, "...and this was Kendall's reaction." It is unclear if it was.
And the rapper doesn't appear to actually bear any ill will toward Kendall.
"@KendallJenner PEOPLE REALLY THINK I HATE YOU LOVE HAHAHAH," he tweeted on Sunday, in response to her "love" comment. 
Kendall has been spotted at Coachella, which began its first of two weekends on Friday, with sister Kylie Jenner, 17, and pals Hailey Baldwin, 18, and Justin Bieber, 21, who got a little handsy with her recently.
Check out more pics of celebs at the festival.