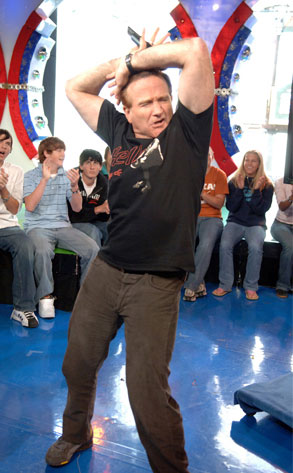 Eddie Malluk/WireImage.com
UPDATE: A judge has thrown out Robin Williams' $6 million lawsuit against the indie studio behind Cop Out (née A Couple of Dicks, née Cop Suckers. No, really) before it changed hands and moved to Warner Bros., where Bruce Willis and Tracy Morgan came on board.
According to the judge, Gold Circle managed to prove that the play-or-pay deal was not "an enforceable agreement as a matter of law."
There is some silver lining for Williams, though: the movie'll probably bomb.
________
Robin Williams has a beef with Frank and Beans.
The veteran funnyman is suing a production company by that name for $6 million, which he says he's owed for agreeing to star in a comedy called A Couple of Dicks. (View the lawsuit.)