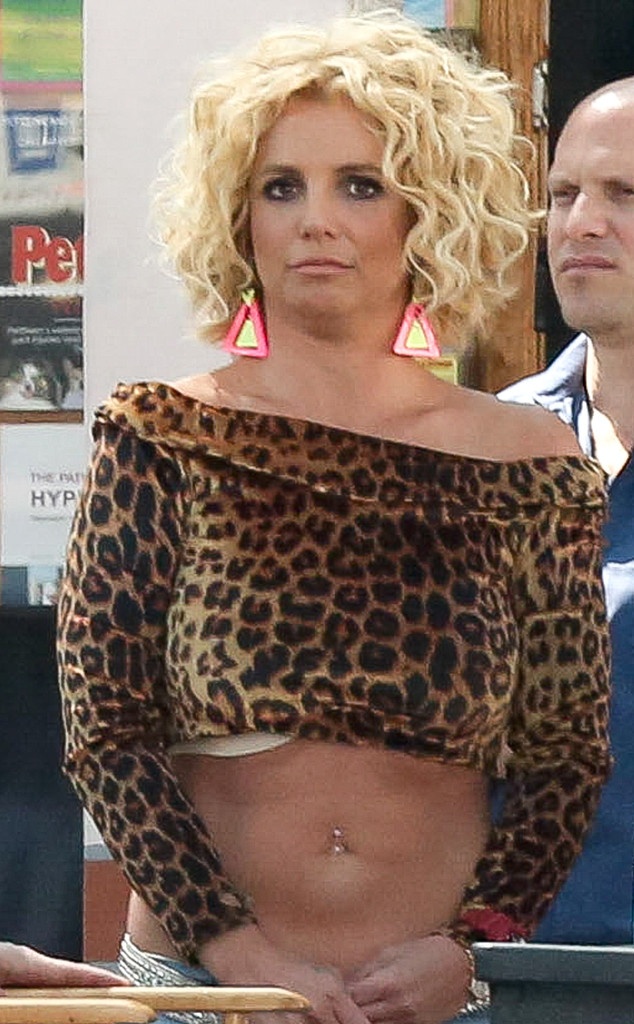 Splash News
And the filming continues!
Britney Spears was back on the set of her new music video for "Pretty Girls" earlier today.
Dressed in jeans, sneakers and a wild leopard-print crop top that showed off her stomach, the 33-year-old pop star looked super-retro while hanging out on set in between takes. She completed her look with a big curly blond hairdo.
Spears also took to her Facebook page to give a shout-out to her male backup dancers after they all filmed a fierce scene together. "Just shot one of my favorite dance scenes ever with these boys!!" the singer wrote.