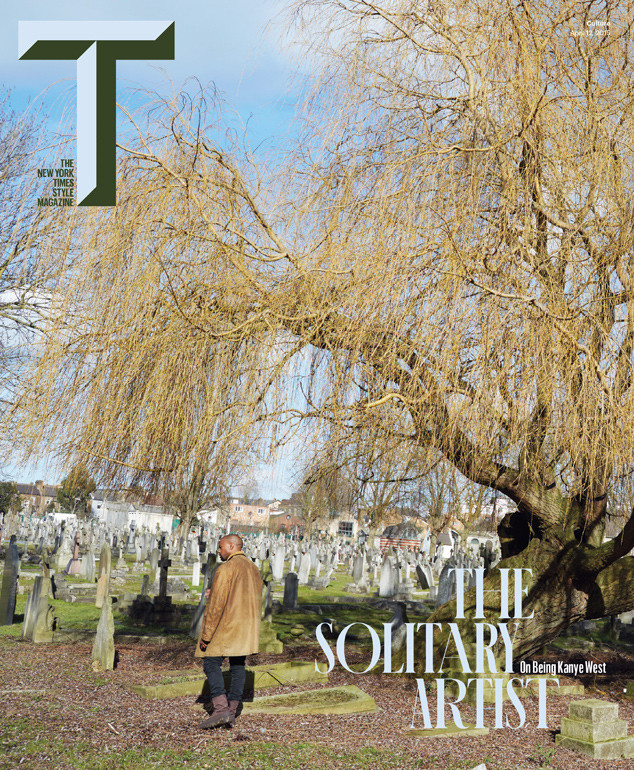 Courtesy T Magazine/Jürgen Teller
Kanye West isn't joking around about his passion for fashion.
After debuting his first fashion show in partnership with Adidas during New York Fashion Week, the "Only One" rapper sat down with New York Times' fashion magazine, T, to talk about everything from his inspirations to what people can expect next from the rapper-fashion designer. He even dished what it was like to meet his fashion idol, Ralph Lauren.
If fans of the musician thought this would be a brief foray into a different career, they'd be wrong. West asserted he has been dreaming about making it in the industry since he was just a young boy growing up in Chicago. "I dreamed, since I was a little kid, of having my own store where I could curate every shoe, sweatshirt and color," he told T. "I have sketches of it. I cried over the idea of having my own store."