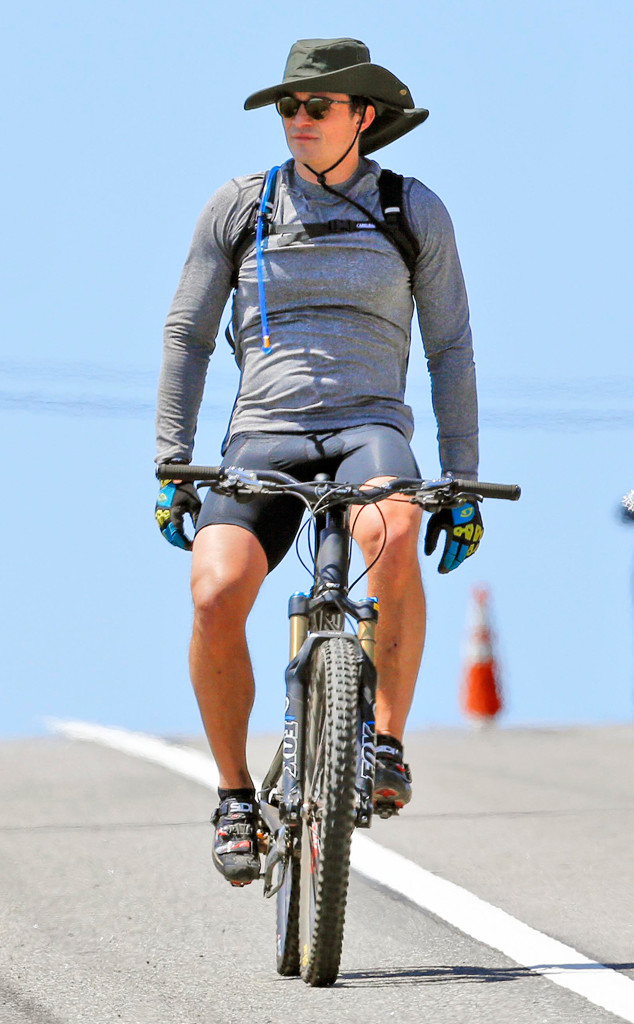 Ramey Photo
Look, ma—no hands! Actually, uh, maybe mom should look away on this one...
You don't have to avert your eyes, though: Take a look at Orlando Bloom's bulge in those bike shorts!
The 38-year-old actor rode along Malibu's Pacific Coast Highway Wednesday afternoon, looking oh-so-sporty in professional cycling shoes, biking gloves and those spandex shorts. Miranda Kerr's ex, riding with traffic, even protected his pretty face from the sun with a wide-brim hat and shielded his eyes with some sexy shades.