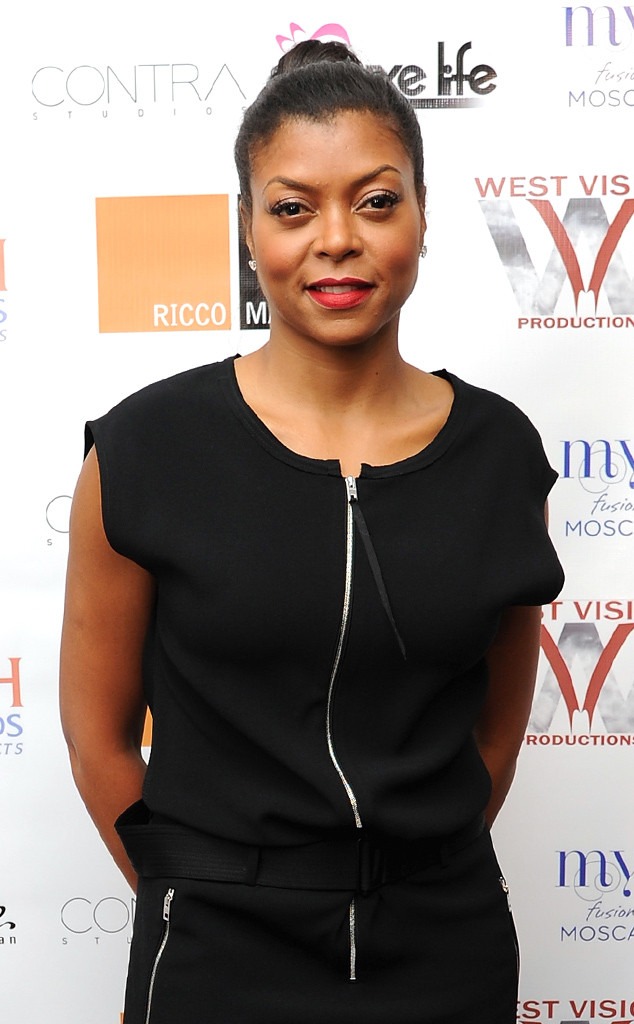 Andrew Toth/Getty Images
Cookie may have left our TV screens for a bit, but the character certainly hasn't left Taraji P. Henson.
"I mean, my name is Cookie now. No one really calls me by my name. Cookie has stolen my identity and all of my friends," Henson told E! News.
While Empire season two is being prepped—no official premiere date has been set, but it's likely the breakout-hit drama will return to Fox—Henson is already coming up with ideas for her fan-favorite character.
"I think for the next season I want to see what went on the 17 years she was locked up," she told us at the launch of Summer Sizzle BVI 2015. "That's what I really want to dive into cause 17 years is a long time. We kind of get the family, we have done lots of flashbacks with the family life how they got to where they are, but I think people really want to know what happened those 17 years she was locked up."
As for those rumored big guest stars including Oprah Winfrey, Denzel Washington and Common, Henson said she's not sure if they've signed on the dotted line just yet, but she already has a role for Oscar winner Washington. "What I hope is Denzel plays my dad, who was a rolling stone and had all these kids by all these different women. That's my hope, but I don't know how Lee [Daniels] will utilize him."
But the hopes don't stop there. Henson said she has her eye on Diana Ross, Robert De Niro and Meryl Streep for guest spots. As for who Streep would play? "I hope she can come on and play my sister!"
During her time away from Empire, Henson is hosting Saturday Night Live for the first time on Saturday, April 11—"We do have a Cookie sketch. So everyone that is missing Cookie on Wednesdays, you will see her!"—and returning to Person of Interest, the CBS drama she starred on from 2011-2013. Yes, her character was killed off when she left the show, but Jocelyn Carter is back thanks to the magic of flashbacks.
"It's just going to break your heart, but it's good," Henson teased of her Person of Interest return. "It's a good episode and I am being told it is one of the best episodes of the season by the producers!"
Could we see some more guest roles? Henson admitted she doesn't watch too much TV, but she would "love to play with Viola Davis on How to Get Away With Murder 'cause I love her and I respect her so much as an actress." Did you hear that Shonda Rhimes and Peter Nowalk? Taraji is waiting for your call!
—Reporting by Jennifer Cooper