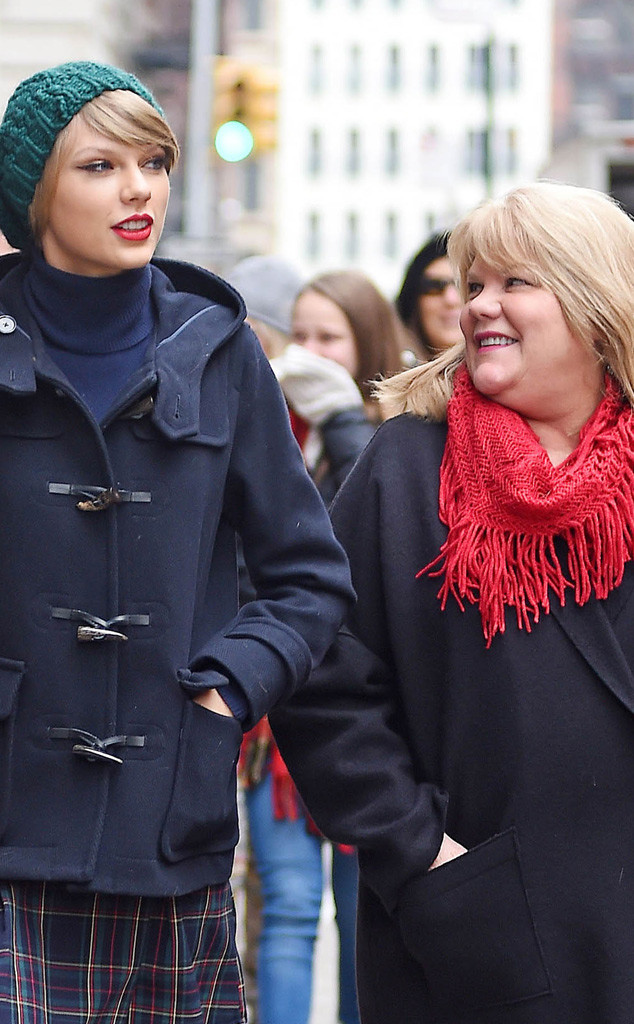 NCP/Star Max/GC Images
Taylor Swift's family needs your prayers.
In a heartfelt Tumblr post, titled "Just So You Know...," the "Style" singer revealed that her mother, Andrea Swift, has been diagnosed with cancer. "Hey guys, I'm writing to you with an update I wish I wasn't giving you, but it's important and I'm used to sharing important events in my life with you. Usually when things happen to me, I process them and then write music about how I feel, and you hear it much later. This is something my family and I thought you should know about now."
"For Christmas this year, I asked my mom that one of her gifts to me be her going to the doctor to get screened for any health issues, just to ease some worries of mine," the 25-year-old, seven-time Grammy winner continued. "She agreed, and went in to get checked. There were no red flags and she felt perfectly fine, but she did it just to get me and my brother off her case about it. The results came in, and I'm saddened to tell you that my mom has been diagnosed with cancer."