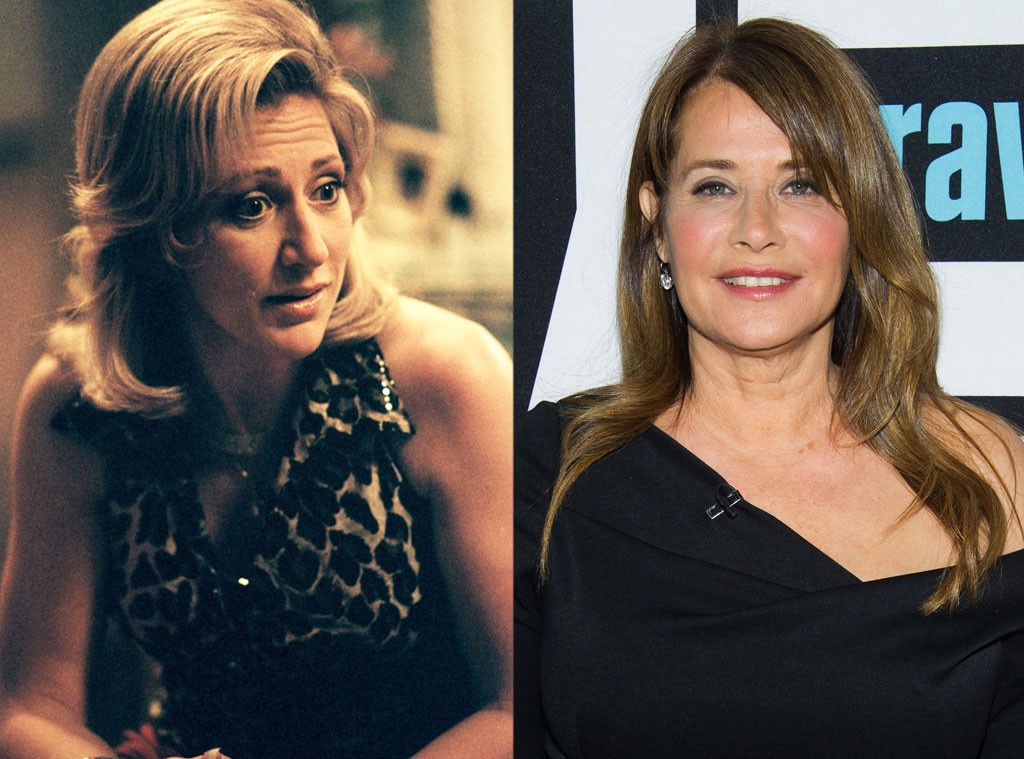 HBO, Charles Sykes/Bravo/NBCU Photo Bank via Getty Images
The Sopranos almost looked very different. Oscar nominee Lorraine Bracco, Dr. Jennifer Melfi, Tony Soprano's (James Gandolfini) psychiatrist on the hit HBO series, was originally offered a very different role: Carmela Soprano. So why did she turn down the role that eventually went to Edie Falco?
"Because I did it in Goodfellas," Bracco told Watch What Happens Live host Andy Cohen Wednesday. "And I didn't think I could do it better. David [Chase] and I agreed with that, so I asked him if I could play Jennifer Melfi."
Bracco played Karen Hill opposite Ray Liotta in Goodfellas and received Oscar and Golden Globe nominations for the role.
"Plus, she wanted to sit," fellow WWHL guest Sandra Bernhard said. "Who the hell wants to wander around?"
"I'll be truthful, it's hard when you've sat for 10 years in a row and then all of a sudden you take another part and they want you to move. I'm like, 'I don't know...Can we do this at the kitchen table?'"
Bracco was nominated for four Emmys for her role as Dr. Melfi. She currently stars in TNT's Rizzoli and Isles.
Check out more famous roles that almost went to other people in the gallery below.