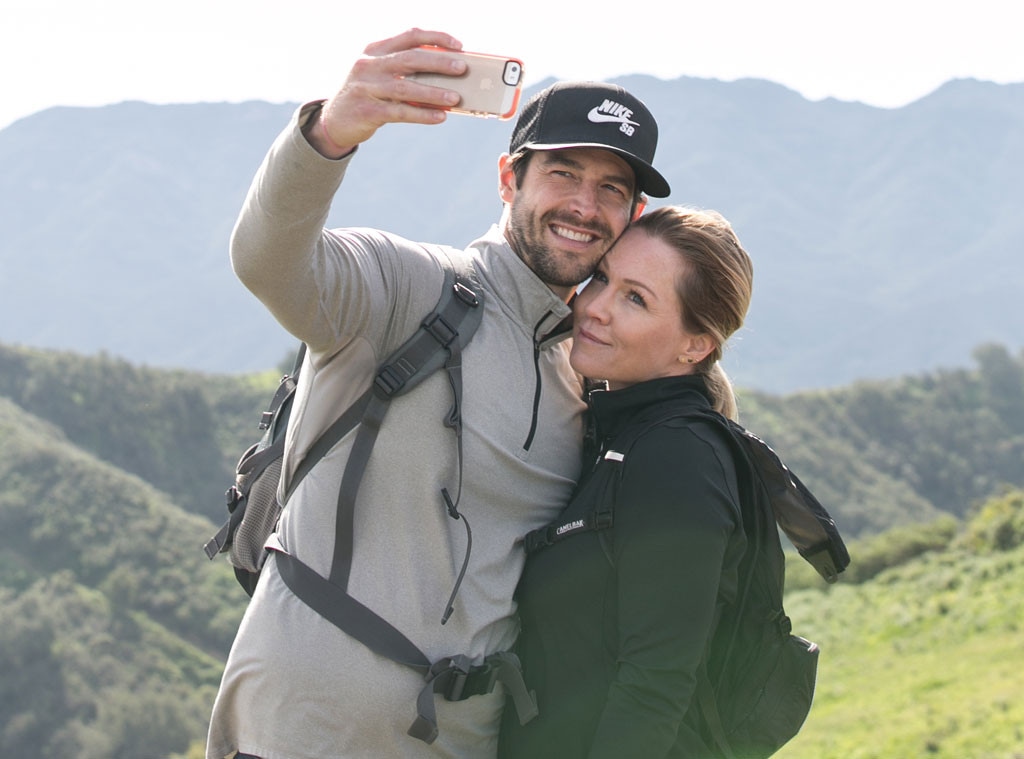 Ashley Streff /On behalf of Sky Ranch Fitness
Jennie Garth is getting married!
The actress is engaged to actor Dave Abrams, their reps confirm to E! News. The proposal came after Garth celebrated her 43rd birthday on Apr. 3. "Dave had been working on this for months, and really wanted to plan something special for her around her birthday and make it perfect," a source tells People.
Jennie and Dave began dating last fall but didn't go public until January.
In March, Jennie and Dave enjoyed a romantic getaway in Santa Barbara, Calif.
They also recently enjoyed a vacation in Tulum, Mexico, with Jennie's kids.
This will be Garth's third marriage, as she was married to Daniel Clark from 1994 to 1996 and Peter Facinelli from 2001 to 2013. She and Facinelli share custody of daughters Luca Facinelli, 17, Lola Facinelli, 12, and Fiona Facinelli, 8.
Peter, 41, recently proposed to Jaimie Alexander, 31, at the top of the Empire State Building in New York City. "I had plane fly by with a banner so it was kind of a romantic scene," he said on NBC's Today.
The actors, who both starred on Showtime's Nurse Jackie, were first linked in 2012.
For Jennie, dating after divorce was difficult. "It's fun and it's awful all at the same time," she admitted in 2013. "It's like a weird type of torture, but it can be fun."
Jennie added that it was "super challenging" adjusting to life as a single parent. "I've had to go through a lot. You have to find your way and stumble and make mistakes," she told Bethenny Frankel. "I think that's the only way you learn how to do it is by making mistakes, unfortunately. I expected to come out of it and just be great at it."
After the dust had settled, the Beverly Hills, 90210 star opened up her new normal in 2014. "Everyone drives me crazy in a different way but I honestly know that I have to share them with their dad and they leave my house," she said on The Meredith Vieira Show. "I love every second [with my children], even when they are driving me nuts."
"I don't take one second for granted with them," she told Meredith Vieira.
(E! and NBC are both members of the NBCUniversal family.)