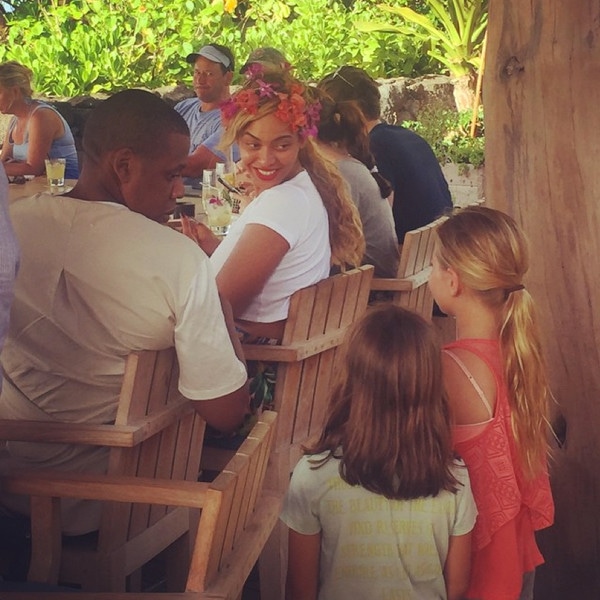 Courtesy: James Brennan/Instagram
Beyoncé and Jay Z are livin' it up in Hawaii!
The power couple was spotted celebrating their seventh wedding anniversary at a lavish resort in Hualalai, holding hands and mingling with fellow hotel guests.
Suja Juice's co-founder James Brennan happened to be staying near Mr. and Mrs. Carter with his family and his daughters even got a chance to meet the Grammy winners!
"They were so, so nice," Brennan tells E! News. "Very warm, super happy, super in love…They both looked very happy in love."
The couple reportedly arrived at the beachside grounds on Easter Sunday, just one day after their anniversary.
And we know what you may be thinking, where's Blue Ivy? Well, the adorable toddler was seen in Los Angeles with her aunt, Solange Knowles and her cousin Julez.
Solange even snapped a series of photographs with her niece checking out a local museum exhibit and taking in the rest of the city's attractions.
Bey and Jay married on April 4, 2008 at their home in Manhattan in front of only a select (and lucky!) group of friends and family.
The two kept their special wedding day fairly under wraps, and only recently revealed a glimpse inside during their On the Run Tour over the summer.