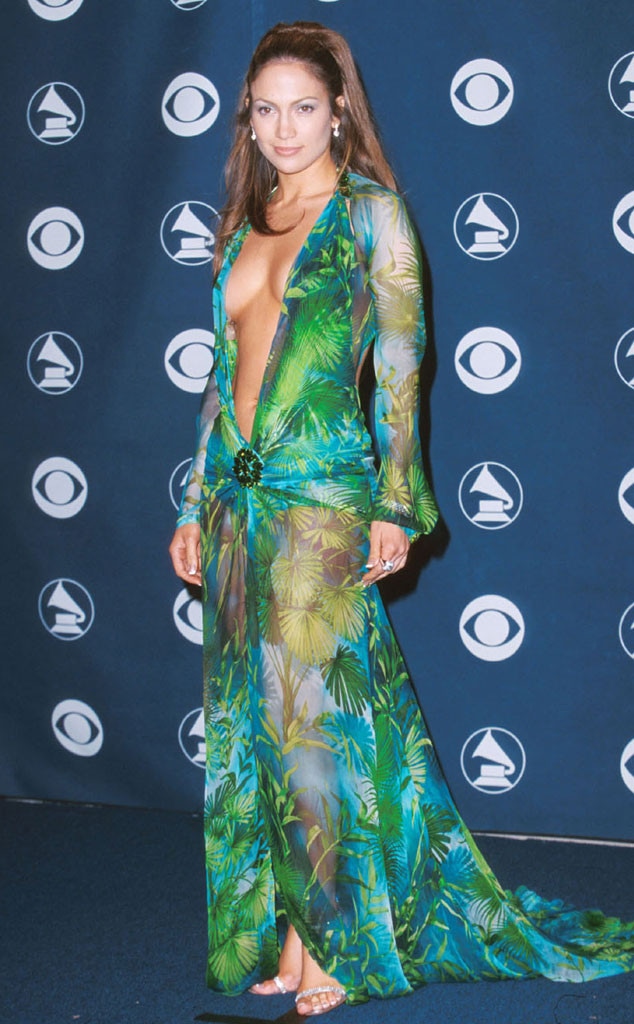 Jeff Vespa/WireImage
The super-deep plunging neckline, the crotch-high slit, the see-through chiffon—Jennifer Lopez's 2000 Grammys Versace dress didn't quite break the Internet—it helped make it what it is today.
In an essay published in January, Eric Schmidt, executive chairman of Google, shared how exactly its photo-based search tool came to be.
"At the time, it was the most popular search query we had ever seen," Schmidt wrote. "But we had no surefire way of getting users exactly what they wanted: J.Lo wearing that dress. Google Image Search was born."
So if it weren't for Lopez's head-turning frock, those of us that depend on the search tool for quick references, celebrity sightings and other picture-based inspiration might have had to actually click through Google's web links to exterior sites to see photos? Oh, the horror!
It's been 15 years since Jennifer walked the red carpet in the green stunner, but perhaps it's also where we can pinpoint the millennial's initial fascination with photo-based platforms (read: Instagram and Snapchat). We also cannot forget the countless of memes, satires and imitations that occurred thereafter.
As it turns out, the dress wasn't just statement making, but one of the most impactful lookers in history.