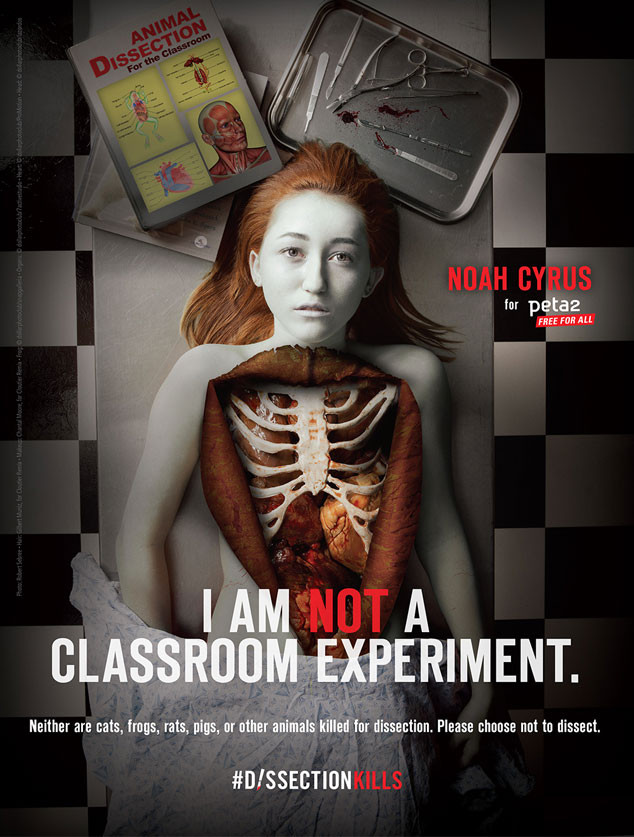 PETA
Noah Cyrus is following in her big sister's provocative footsteps!
Miley Cyrus' 15-year-old sis stars in a new ad for PETA that is sure to turn some heads. The graphic photo features the teen as the carcass of an animal used in a classroom science examination. Noah's chest is shown peeled back to display her inner organs. She strikes a desperate, sad stare towards the camera as her lifeless body lies on a table surrounded by scalpels and other medical instruments.
The caption on the ad reads, "I Am Not a Classroom Experiment. Neither Are Cats, Frogs, Rats, Pigs, or Other Animals Killed for Dissection. #DissectionKills."
Gruesome, no?!