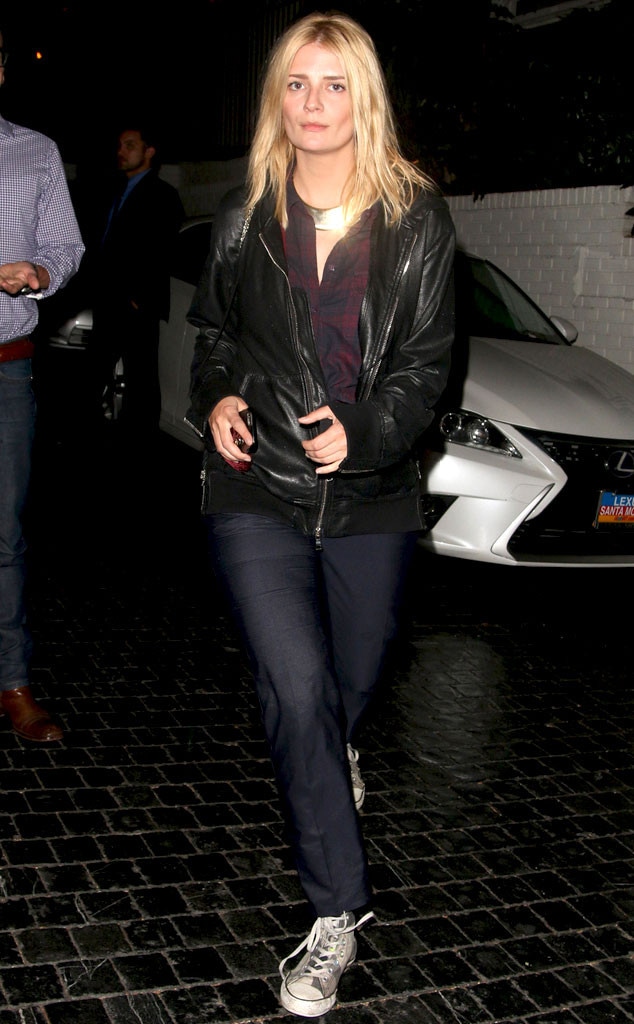 © David Tonnessen, PacificCoastNews
Mischa Barton has an unpleasant surprise for her mom.
E! News confirms the former OC star is suing her mother, Nuala Barton, for breach of oral contract, fraudulent misrepresentation and other causes of action. Among other things, the lawsuit, which was obtained by E! News, claims Nuala, who also served as Mischa's manager, lied about the amount of money her daughter was being paid for a 2013 film and pocketed the difference.
The court documents state that "this action arises from the tragic tale of a greedy stage mother posing a talent manager who, instead of acting in best interest of her daughter/client, schemed to defraud her unsuspecting victim."
The 29-year-old, who filed the lawsuit Tuesday in Los Angeles Superior Court, also claims in her suit that her mother has kicked her out of a multimillion-dollar Beverly Hills home bought with money earned from her early career.
The court docs explain that Mischa's parents currently live in a $7.8 million home, which the young actress purchased with her own money, but is now no longer welcome at.
Mischa is now seeking "recovery of what her own mother stole from her and to be able to proceed with her career free of the meddling that Nuala continues to engage and in damages she continues to cause."
 
The suit continues to state that "from the outset, Nuala positioned herself to siphon her daughter's hard-earned money by purportedly acting as her talent manager," and committed a "series of egregious acts to intentionally exploit and harm her own daughter."
E! News has reached out to both camps for comment.