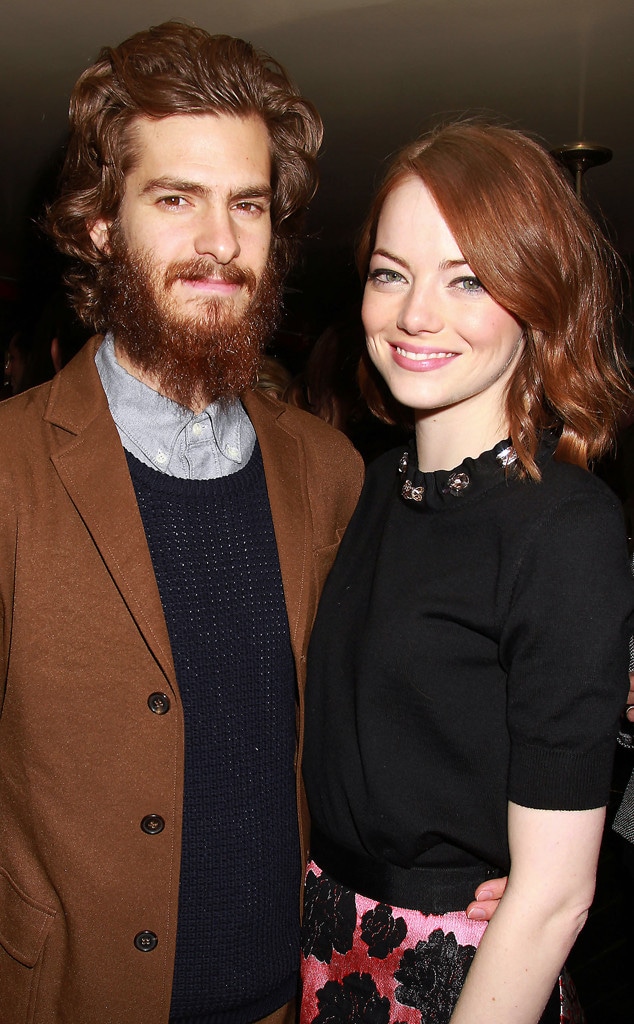 Dave Allocca/Startraksphoto.com
Well, what is there to hope for now?!
Emma Stone and Andrew Garfield, arguably one of fandom's favorite Hollywood couples thanks to both longevity and sheer adorable aesthetics, are on a break—but they do not appear to have officially split up, sources tell E! News.
Rumors of trouble in paradise didn't start making headlines until the last couple of weeks or so, but the speculation arguably started when Stone showed up on every major red carpet during awards season this year without her Amazing Spider-Man co-star and boyfriend of three years.
A Fox Searchlight dinner honoring Birdman in NYC on Jan. 5 appears to be the last time Garfield—sporting one heck of a beard—escorted Stone to a public event. 
Not that the two of them have attended that many award shows together in the past, actually, but considering Stone was nominated for a Golden Globe, a SAG Award and an Oscar...
Just saying, it was a pretty big year for her.
We're told that Stone and Garfield remain very friendly and on good terms, so the break appears to be connected to actual physical distance, the two having to spend a lot of time apart because of work.
They aren't calling it a "break," per se, another source says, but it's obvious that they just haven't been able to be together much lately. There has been no word back yet from the actors' reps.
Garfield is shooting Martin Scorsese's latest, Silence, on location in Taiwan, hence his MIA status from the Hollywood and NYC scenes, and the production is scheduled to wrap in May.
Stone has Aloha, directed by Cameron Crowe and co-starring Bradley Cooper, coming out in May, and her latest collaboration with Woody Allen, Irrational Man, due out in July.
Here's hoping things go back to normal in whichever way Stone and Garfield see fit once they're on the same continent again.
—Reporting by Michelle Falls and Baker Machado