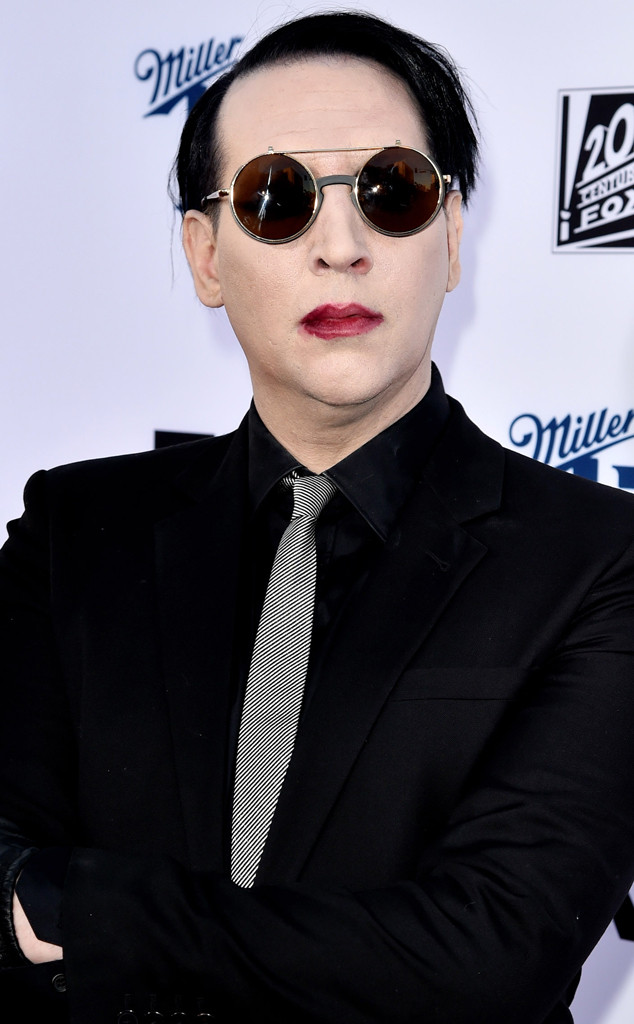 Kevin Winter/Getty Images
Perhaps he should've eaten at iHop instead?
Marilyn Manson is currently on tour in support of his latest album The Pale Emperor and on Saturday, the 46-year-old rocker held a concert in Alberta, Canada. After the show, the musician reportedly hit up a local Denny's to grab a bite to eat...where he was allegedly punched in the face.
Seriously, we can't make this stuff up.
A spokesperson for the Lethbridge Regional Police tells E! News, "On April 5 around 2:45 a.m. Lethbridge Police responded to a report of an altercation at a Denny's restaurant along the 400 block of Mayor Magrath Drive South in Lethbridge, Alberta, Canada. Investigation determined that three people had been involved in a physical altercation and sustained minor injuries. No charges were laid and the file has been concluded."