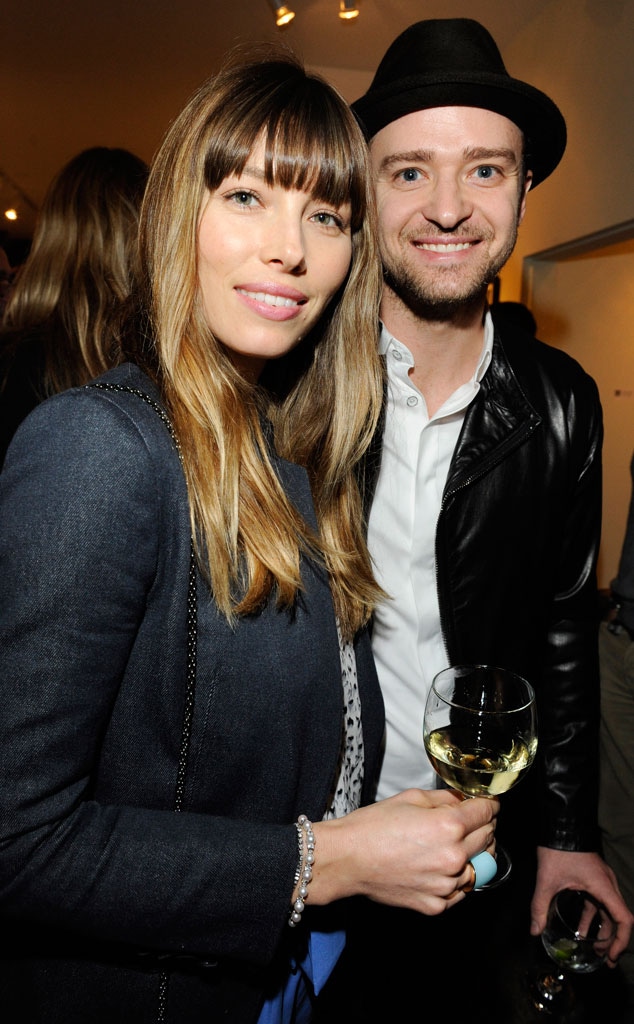 Amy Graves/WireImage
Jessica Biel and Justin Timberlake are finally parents!
The 33-year-old actress has given birth to a baby boy, Silas Randall Timberlake, her rep told E! News on Saturday.
This is the first child for Biel and the 34-year-old singer and actor. News about their happy arrival was first reported by People. The date the actress gave birth was not revealed.
After months of pregnancy speculation, Timberlake officially confirmed they were expecting a baby back in late January with an adorable baby bump pic of Biel and the caption, "Thank you EVERYONE for the Bday wishes! This year, I'm getting the GREATEST GIFT EVER. CAN'T WAIT. #BoyOrGirl #YouNeverKnow #WeDontEvenKnow #WeAreTakingBets." The accompanying photo showed JT planting a sweet kiss on his wife's big belly.
Prior to Timberlake's announcement, his 'N Sync pal Joey Fatone seemingly confirmed the news by saying, "I think he's going to be a great dad...He's always been great with kids in general. He's going to be great. I think he'll be very hands-on."
While Biel and Timberlake stayed very tight-lipped about the pregnancy, in February, a source told E! News that she was "very happy and thrilled to be having a baby."
Another insider dished that Biel had been "feeling really good" during her pregnancy. "Justin's mom is so excited about the baby," the source added.
Terma/O. Duran/FAMEFLYNET PICTURES
Biel stayed pretty active during her pregnancy and was regularly spotted flaunting her growing belly over the past few months. One of Biel's most recent baby bump sightings was after her 33rd birthday party last month when she and Timberlake were photographed leaving the house of her BFF Estee Stanley. "Happy Bday to the sweetest, most GORGEOUS, goofiest, most BAD-ASS chick I know. You make me smile 'til it hurts. I love you like crazy! --Your Huz," Timberlake posted on social media at the time.
And just the other week, Timberlake gave an adorable acceptance speech at the iHeartRadio Awards in which he thanked Biel, who was resting at home awaiting the birth. "I want to thank my best friend, my favorite collaborator, my wife Jessica at home," he said. "Honey I can't wait to see our greatest creation yet. Don't worry, daddy's heading home right now to innovate by learning how to change a poopy diaper and get my swaddle on."
Congrats, you two!
—Reporting by Marc Malkin