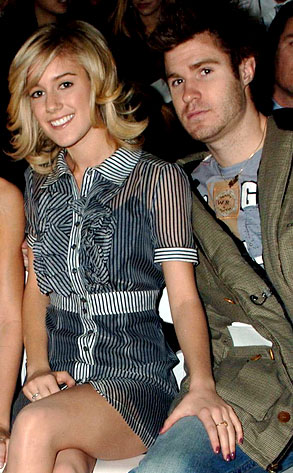 AP Photo/Jennifer Graylock
More than two years after sharing a tear-filled breakup with Heidi Montag on the season-one finale of The Hills, Jordan Eubanks is finally speaking out about his ex-girlfriend...and it ain't so sweet!
"Since dating Spencer [Pratt], Heidi's whole mentality has changed—everything has changed," Eubanks said last night at the Fallout 3 video game launch party in Los Angeles. "It's almost indescribable. You almost had to have known her to know what I'm talking about. But I'm telling you, she's completely different. She's done a total 180, and I think it's so sad."
Brian Drolet, also formerly of The Hills, agrees with Eubanks. "Spencer has done a great job of exploiting Heidi. If I ever see them out, I might hit 'em with something. They are just ridiculous."
But the hating doesn't stop here...