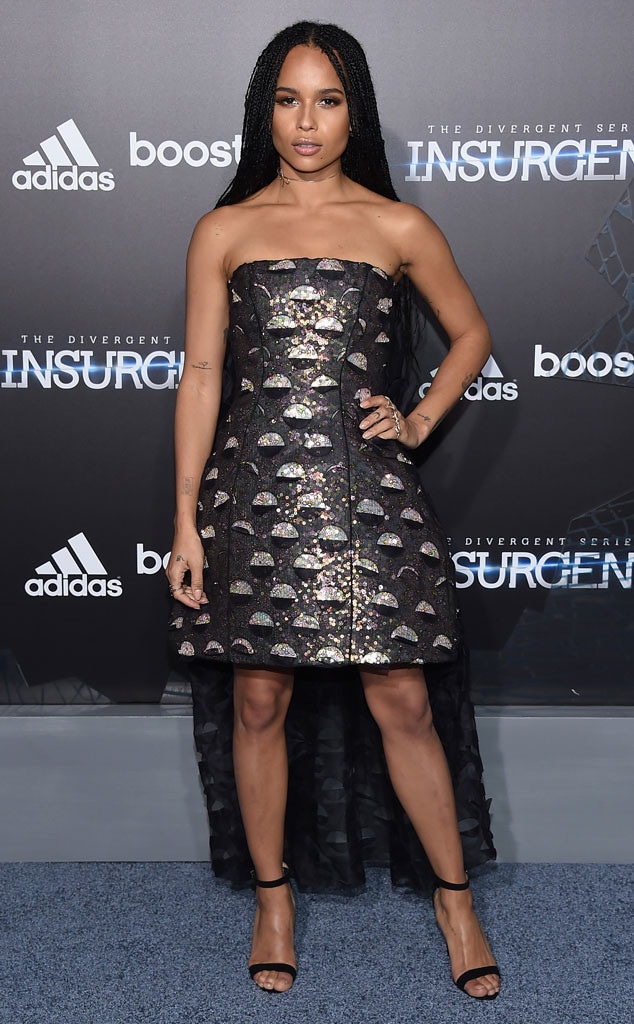 Getty Images
Zoë Kravitz's latest movie may have hit too close to home for some, but for the actress, her own personal experiences are what drew her to the role of a woman battling anorexia.
The 26-year-old daughter of Lenny Kravitz and Lisa Bonet says in a new interview with Nylon that it was "pretty easy" for her to get into the mindset of her character in the indie drama The Road Within, a young woman whose struggle to be in control extends to her relationship with food as well.
"I struggled with an eating disorder in high school and into my early 20s," Kravitz continued. "That's part of what actually attracted me to the role; I think it's really important to talk about body image and the struggles a lot of women have with food—especially in the entertainment industry. I related to her in a lot of ways."
So much so that she tackled her Road Within role with a vengeance, her petite figure at one point weighing in at only 90 pounds.
"Losing all the weight—I've never done anything like that before," she recalled. "I put my body through so much and at first it was really hard to even have a conversation because I was so lightheaded all the time. On top of just being tired, I had to try and perform, so it was very unique experience.
"I lost like 20 pounds, so I was 90 pounds while we filmed. I tried to do it in a healthy way, but it's not a healthy thing to do—I would never tell anyone to lose that amount of weight and especially not that quickly. I basically did a cleanse and was drinking pureed vegetables and tea, and running every day."
And yes, the method acting did take its toll. She also told Complex magazine recently, "It was f--ked up, man. You could see my ribcage. I was just trying to lose more weight for the film, but I couldn't see: 'You're there. Stop.' It was scary."
On the other end of the filmmaking spectrum, both in terms of production budget and physical demands, Kravitz plays one of the last fertile women on Earth in the upcoming action extravaganza Mad Max: Fury Road, co-starring Charlize Theron, Tom Hardy and Nicholas Hoult.
"I haven't seen the finished movie yet, but based on what I saw while shooting, it's going to be f--king badass," she told Nylon. "I'm just as anxious to see it as everyone else. I play one of the five wives and we are basically the last fertile women. We belong to a warlord and get kidnapped and we're on the run and living in the wasteland."
Sounds like nothing Zoë Kravitz couldn't handle.