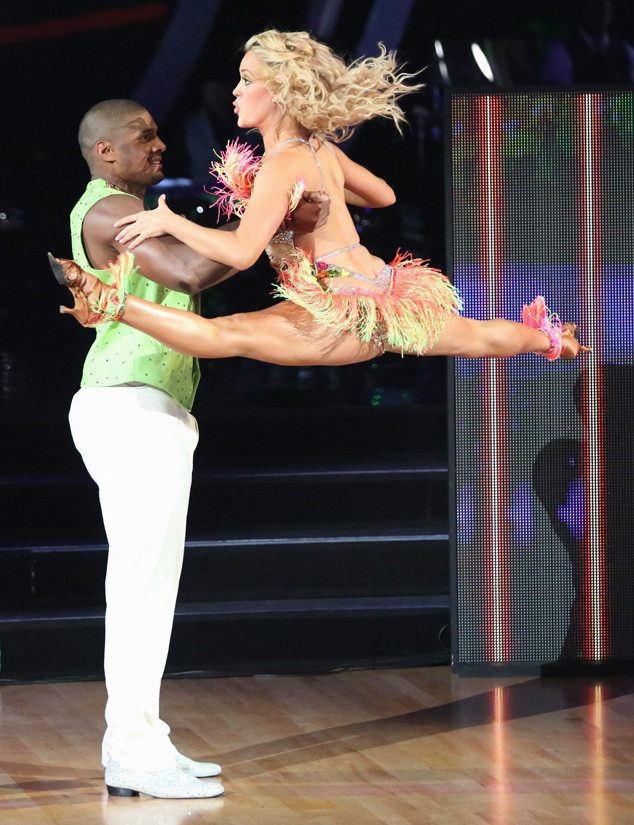 ABC/Adam Taylor
What an emotional night!
It was "Most Memorable Year" night on Dancing with the Stars and we will fully admit that we teared up a couple of times as the stars talked about some of the best or hardest years of their lives. Robert Herjavec shared his mother's journey with cancer, Noah Galloway describing his recovery after losing his arm and leg, and Rumer Willis told us we could all learn to love ourselves.
The truly gorgeous dancing didn't help either, and we found ourselves wishing there were no scores and therefore no reason to send anyone home. Unfortunately, that was not the case, and somebody had to go.
That somebody unfortunately turned out to be Michael Sam, whose most memorable year was 2014, when he revealed to the country and his father that he was gay. While the majority of the country responded positively, his father didn't, and his beautiful dance was meant to reflect that difficult relationship.
Bruno Tonioli said that it was the best dance that Michael had ever done, and Julianne Hough called it "awesome." Unfortunately, it wasn't enough to save him and Peta Murgatroyd from elimination, even with a respectable score of 30/40.
It was actually Chris Soules who landed at the back of the pack tonight with a 27/40, despite the fact that he dedicated his dance to fiancée Whitney Bischoff. Len Goodman told him straight up that "it wasn't very good," but the other judges told him he was improving.