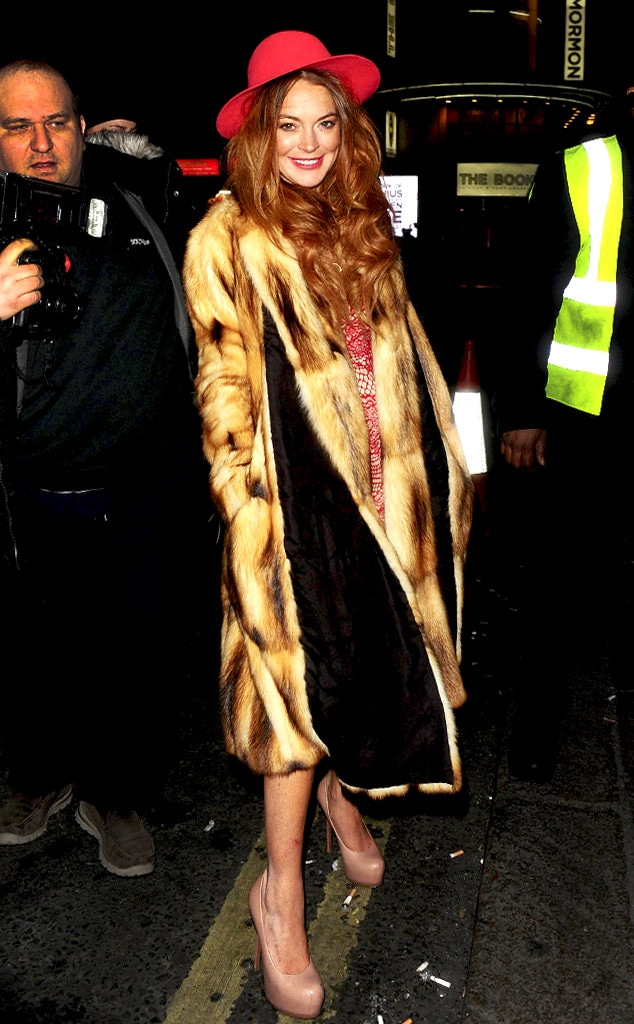 FameFlynetUK/FAMEFLYNET PICTURES
London living has done Lindsay Lohan some good! The Mean Girls actress, who has had a successful run in London's West End starring in Speed-the-Plow, has seemingly adopted the U.K. city as her permanent home.
In an interview with Homme Style magazine, Lohan reveals that the British city "feels like home" even though much of her family is stateside. "I miss [London] every time I have to leave for work and can't wait to get back."
She adds, "I go back to NYC and LA for family and work." But now that she has fully embraced Londontown and vice versa, does the Freaky Friday actress expect to find love? Maybe! She dished that right now she's focused on her work, but adds that she has had some thoughts about the type of man she would like to date.
"I haven't really thought about [dating] in a while, I've been so focused on my career," she says. "At this time, I'd probably have to say someone not in show business, maybe a business man, but I'm just enjoying being single and enjoying experiencing everything here."
Although she is concentrating on her successes in London, the actress previously opened up to Hunger magazine about how much fame has cost her, including its effect on her life.
"Now the price that you pay is that your life is so much more viral," she said, talking about the omnipresence of social media. "You can't get away from it. You have no privacy unless you choose to live your life a certain way."
She added, "I went away and had treatment and tried to be private."
Living much healthier now and looking fabulous, Lohan praises her new home as a factor in getting herself into a better lifestyle. "Luckily, I think it is a little of both. Definitely good genes, but I'm also very active," she explains. "Since I moved here I love the fact that I'm able to grab my Beats Headphones, listen to good music and go for a run."