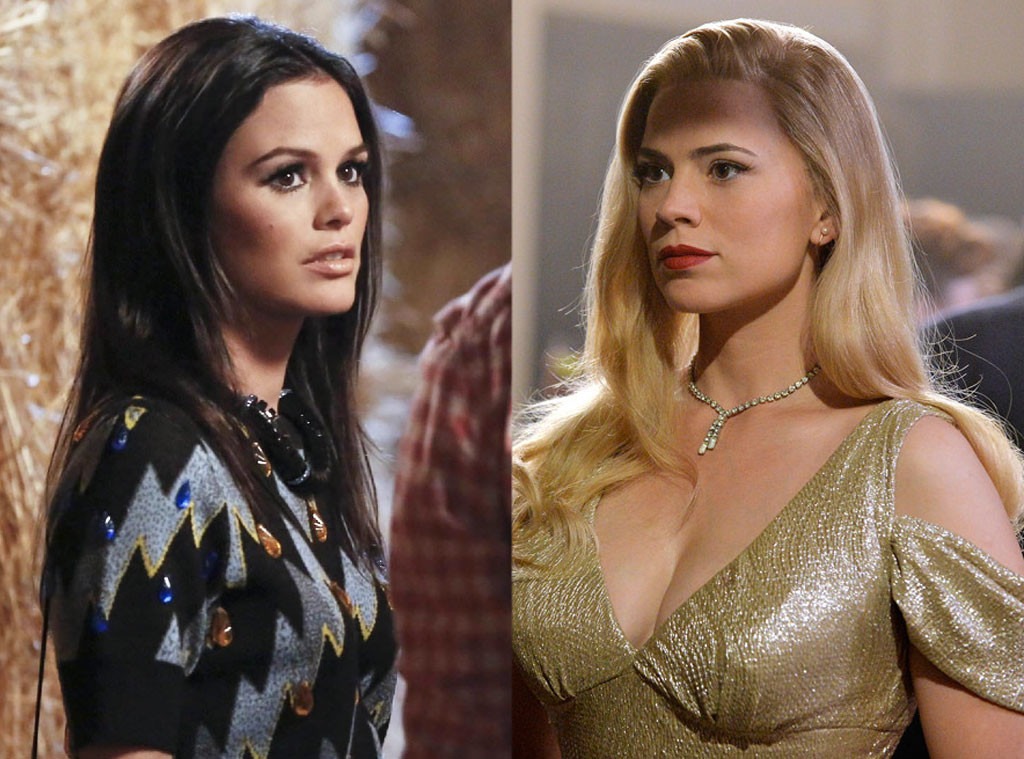 Robert Voets/The CW, ABC/Eric McCandless
It's down to the spy and the doctor. After weeks of intense voting and lobbying—we see your tweets—Save One Show 2015 is down to the finals between ABC's Agent Carter and The CW's Hart of Dixie.
Yep, after coming back in the Wild Card round, Agent Carter's sister show Agents of S.H.I.E.L.D. couldn't compete with the butt-kicking Hayley Atwell series and CW's beloved medical dramedy. Another comic book series, Constantine, didn't have the votes to stand up against the fan-favorite period spy drama and the long-running Rachel Bilson show.
Agent Carter and Hart of Dixie were pretty much neck-to-neck in the semifinals round. You hear that super fans? Get the vote out!
It's Peggy Carter. It's Zoe Hart. Who has your vote?
Voting kicks off now (obviously) and closes on Wednesday, April 8 at 5 p.m. PT.
You can also let your friends, family and fellow fans know to get in on the action by using the #SaveOneShow hashtag tweeting @kristindsantos on Twitter.
UPDATE: Thank you for voting! This round is now closed. Check back with us soon to find out who won 2015's Save One Show campaign!