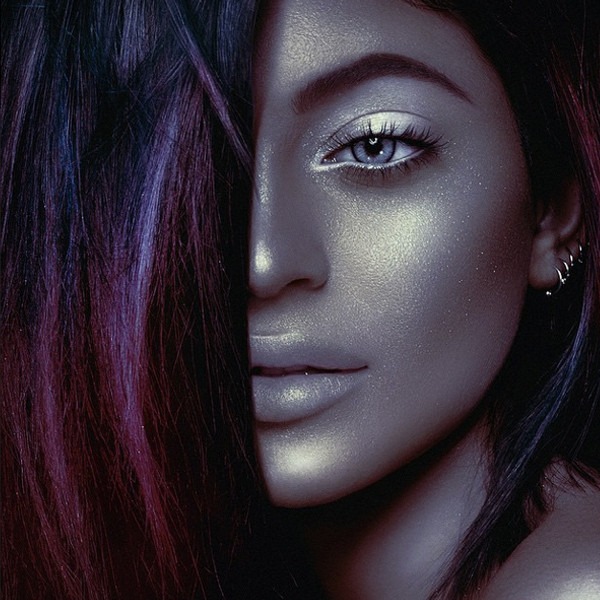 Marcelo Cantu/Instagram
UPDATE: Kylie Jenner has fired back at critics of her latest Instagram pic and posted another one from the same shoot. See it here and find out what she said.
__________________________ 
Kylie Jenner's latest Instagram is raising more than just a few eyebrows.
On Saturday afternoon, the Keeping Up With the Kardashians star shared a new look from one of her many photo shoots with her close to 20 million Instagram followers.
But instead of talking about her hair or outfit, users began raising a question: Did Kylie just go blackface?
In her first post, the 17-year-old gave credit to her beauty team by captioning the photo, "@marcelocantuphoto @joycebonelli @chrisdylanhair @hubblestudio." Her second post (which has since been deleted) featured the words, "What I wish I looked like all the time." 
Some on social media were quick to describe the look as "blackface" and immediately shared their disapproval over the shoot. Others, however, questioned the beauty look as simply being metallic silver makeup.
One Hollywood star who commented on the post was Disney star Zendaya. Followers caught the Shake It Up! actress liking Kylie's photo and later commenting "Eff it up" with the clapping hands sign emoji.
When fans began questioning her words, Zendaya quickly went to Twitter where she later explained, "I didn't see it like that at fist…that's crazy" before adding "My baaaaadddd"
Less than two hours after the controversial photo was posted, Kylie was back on social media doing one of her familiar habits. You guessed it, selfie time.
In what appears to be inside the family home, the reality star and fashion designer showed off her figure without any caption available.
No word on the intention or what the photo shoot was specifically for. 
New episodes of Keeping Up With the Kardashians air Sunday nights at 9 p.m. only on E!