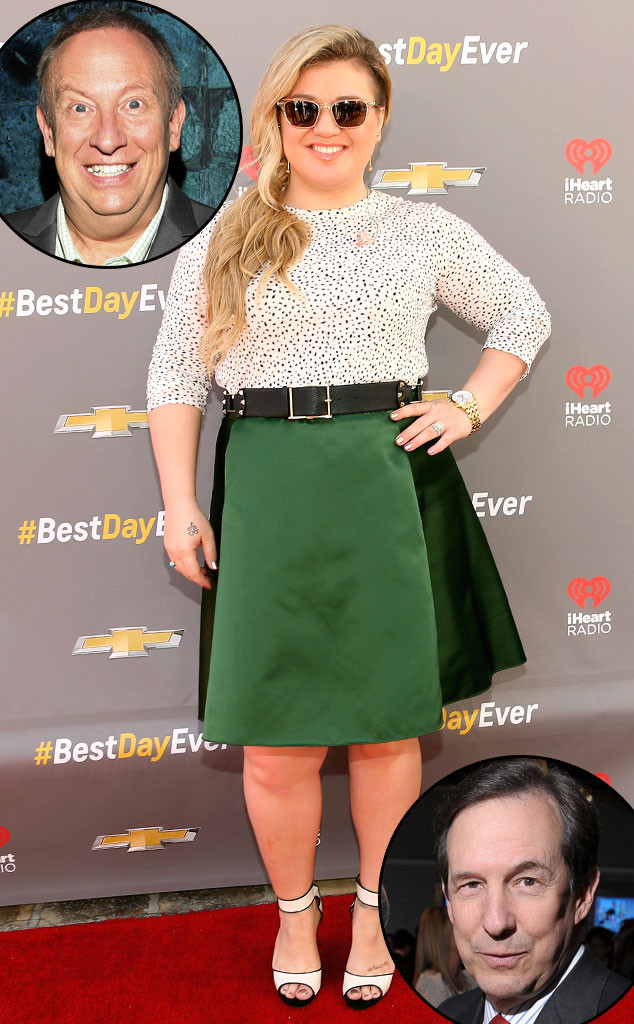 Getty Images
UPDATE: Fox News Sunday's Chris Wallace and radio host Mike Gallagher have issued statements following the backlash over their comments about Kelly Clarkson. Find out what they said.
__________________________
Can we stop with the body shaming of Kelly Clarkson?
Fox News anchor Chris Wallace and radio host Mike Gallagher recently mocked the 32-year-old pop star over her weight, in comments made on the latter's syndicated show.
Clarkson, who gave birth to her first child more than nine months ago and who has often been criticized over her figure, has not responded to them. Meanwhile, Fox News host Greta Van Susteren has come to her defense.
"Listen, don't fat shame me. You do a lot of fat shaming. That's the new phrase now. 'Fat shaming,'" Gallagher, 54, who also serves as a Fox News contributor, told Wallace, 67, on The Mike Gallagher Show on Friday, as heard in an audio file posted on Media Matters. "Have you seen Kelly Clarkson? You know the singer, Kelly Clarkson? Holy cow, did she blow up."
"Really? Do we want to talk about some of your friends?" he replied.
"Well, look at me. I got some weight issues," Gallagher said. "I could take a little bit of weight off."