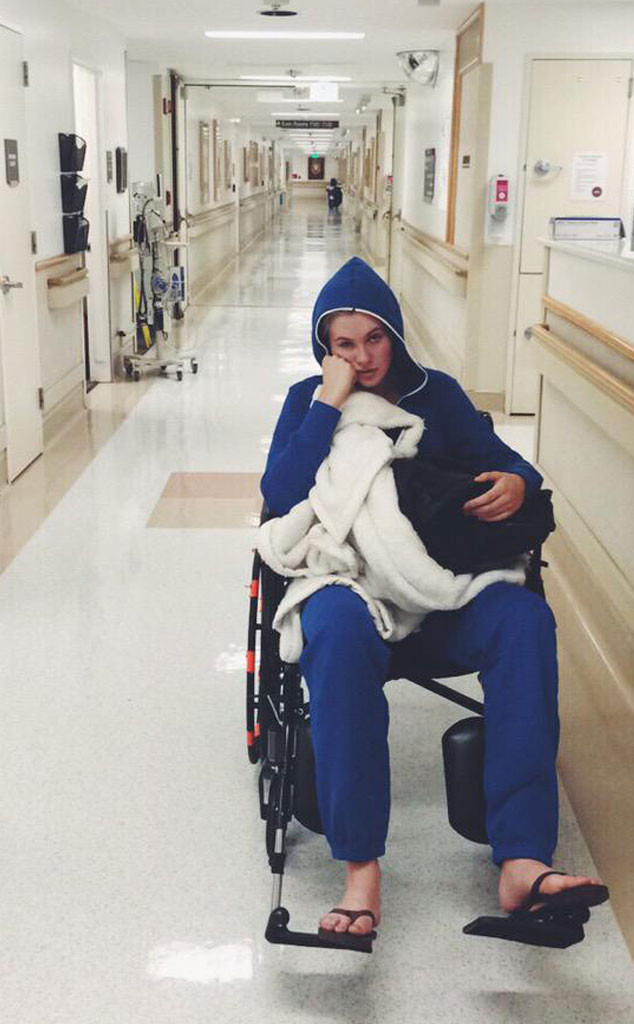 Twitter
Ireland Baldwin appears to be maintaining her sense of humor despite being hospitalized for an extremely painful ailment.
The 19-year-old daughter of Alec Baldwin and ex-wife Kim Basinger was rushed to a Los Angeles hospital on Thursday after complaining of severe stomach cramps and a source had told E! News that that doctors thought she has appendicitis. On Friday afternoon, she confirmed she does.
"Appendicitis swag," she tweeted, alongside a pic of herself sitting in a wheelchair with one hand propped against her cheek and a fluffy white blanket on her lap. "Thanks for all of your concern."