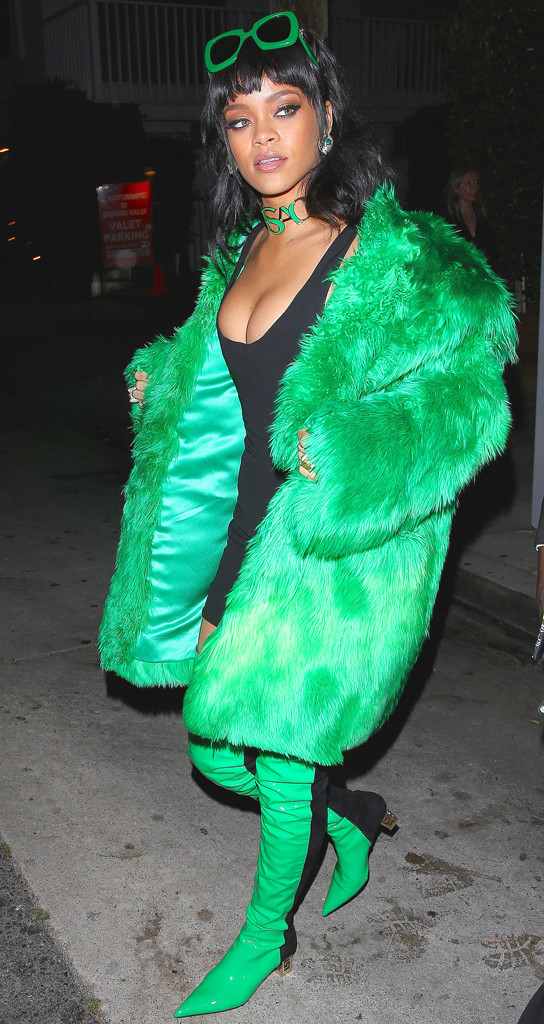 AKM-GSI
Is Rihanna gonna end up being the one to pay for her latest single?
The "Bitch Better Have My Money" crooner is currently in the center of some musical controversy after fans of singer Just Brittany pointed out that RiRi's new track seemingly ripped off her "Betta Have My Money" single from February 2014.
A Just Brittany fan-run Twitter account tweeted earlier this week, "ATTN: @itsjustbrittany 'Betta Have My Money' been on iTunes jacked by @rihanna Wake Up," but has since deleted the post and stuck to just retweeting other fan opinions on the two tracks.