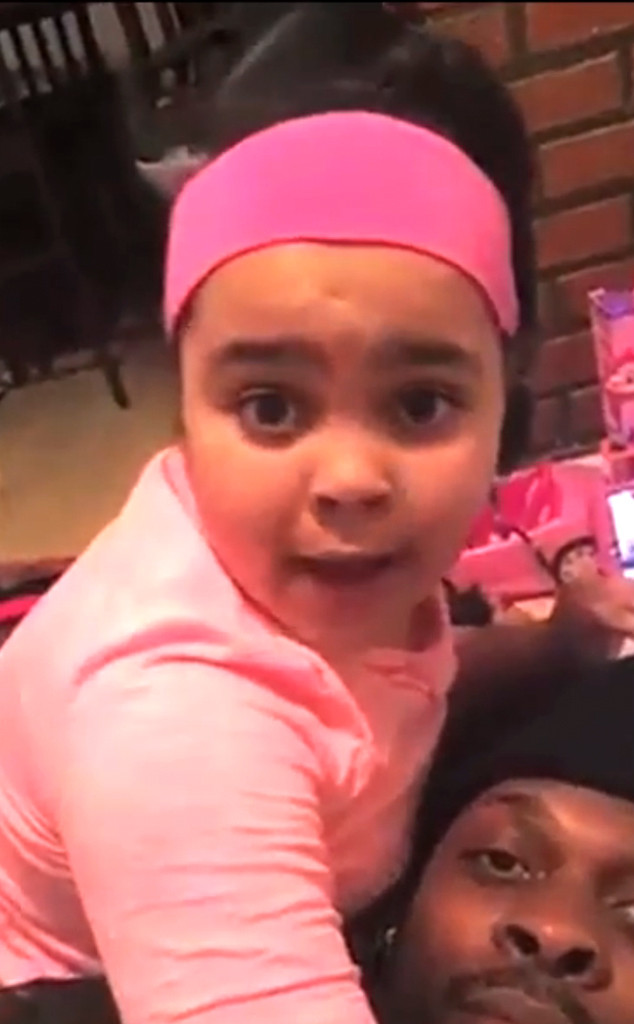 Ooooooh child, this little girl just let her daddy (and Kim Kardashian) have it.
While it's clear that the star of this homemade video is a young girl, it's even clearer that she is pretty mature for her age. This cute sass-ball, dressed in pink from head-to-toe, surfaced on the Internet after her dad posted a video of his daughter explaining why she disapproves of him choosing the curvy star as his celebrity crush.
And although she had some valid points, it was her delivery that made us fall in love with her! Seriously, she'll have you Z-snapping all day.
"I don't agree with my father because if I were a man I would not pick Kim Kardashian to be my celebrity crush," she begins. "You wanna know why? I'll tell you why. The only reason she's famous is because of her plastic surgery."