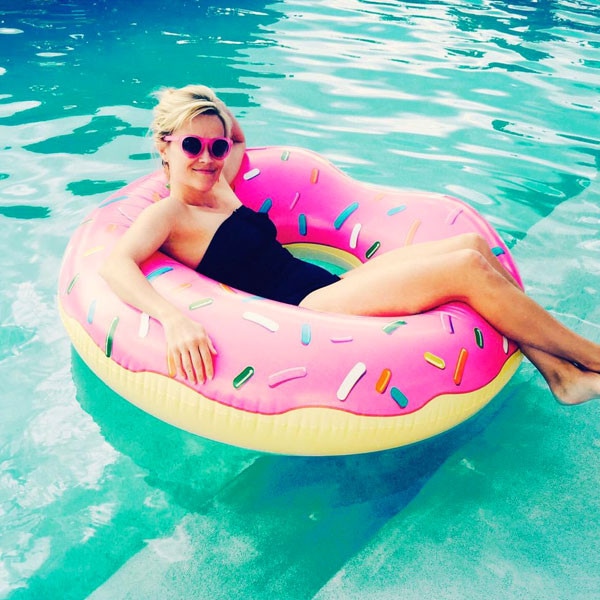 Twitter
Reese Witherspoon is living the life!
The Oscar-winning actress posted a shot from her spring break getaway, and we have to say, we're pretty jealous.
The adorable blonde is shown floating in a doughnut-shaped pool float (Homer, is that your favorite tasty treat?!) and basking in the sun.
Witherspoon rocks a black one-piece bathing suit and a pair of neon pink sunglasses that just so happen to perfectly match her pool toy.
Summer style tip: When in doubt, always color coordinate with your floatation device.
The Wild actress showed off her punny sense of humor with the cutest caption to accompany the shot, saying, "#DonutWorryBeHappy?! #HappyFriday (I couldn't resist)."
And just a few hours prior, Witherspoon shared an adorable shot of her 2-year-old son Tennessee playing hide-and-seek with her in a lush front yard.
"#Hideandseek (#vacationstyle). I see you!" wrote the mom of three.
Looks like a most relaxing a family-filled vacation if we've ever seen one!