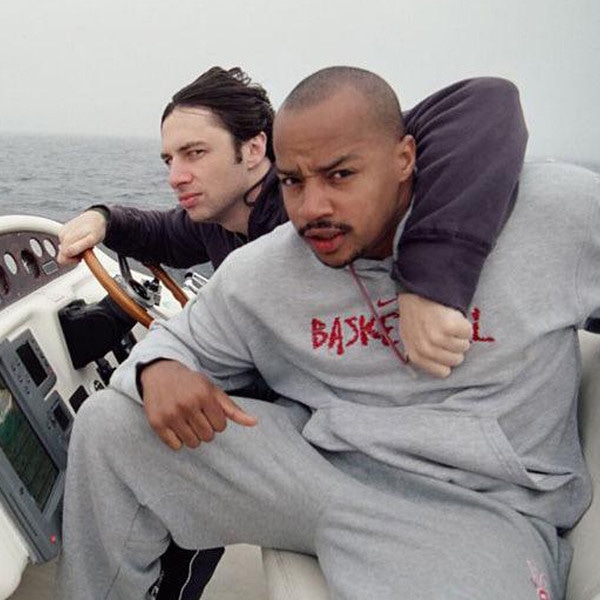 Twitter
Longtime buds Zach Braff and Donald Faison have a solution…
In the wake of Indiana's Religious Freedom Restoration Act, which prompted a local pizzeria to proclaim that they wouldn't cater a gay wedding due to their own religious beliefs, the former Scrubs stars are coming to the rescue of anyone in need.
In a Twitpic posted earlier today, Braff shared a shot of the two besties posing and wrote, "If you really and truly want pizza for your gay wedding in Indiana…We will make it for you."
Now there's a wedding meal that's bound to make memories!
Shortly after the bill passed earlier this week, Memories Pizza found itself at the center of the controversy after its owners told reporters that they wouldn't cater to a gay wedding.
Shortly thereafter, the restaurant's Yelp page received hundreds of scathing messages as well as explicit gay images.
Due to the uproar, owners opted to shut down the eatery temporarily.
Then Lawrence B. Jones III, a contributor for the conservative website The Blaze, began a fundraising campaign to get the pizzeria back up and running.
As of Friday afternoon, in just a few days' time, the page was able to raise over $800,000 dollars.