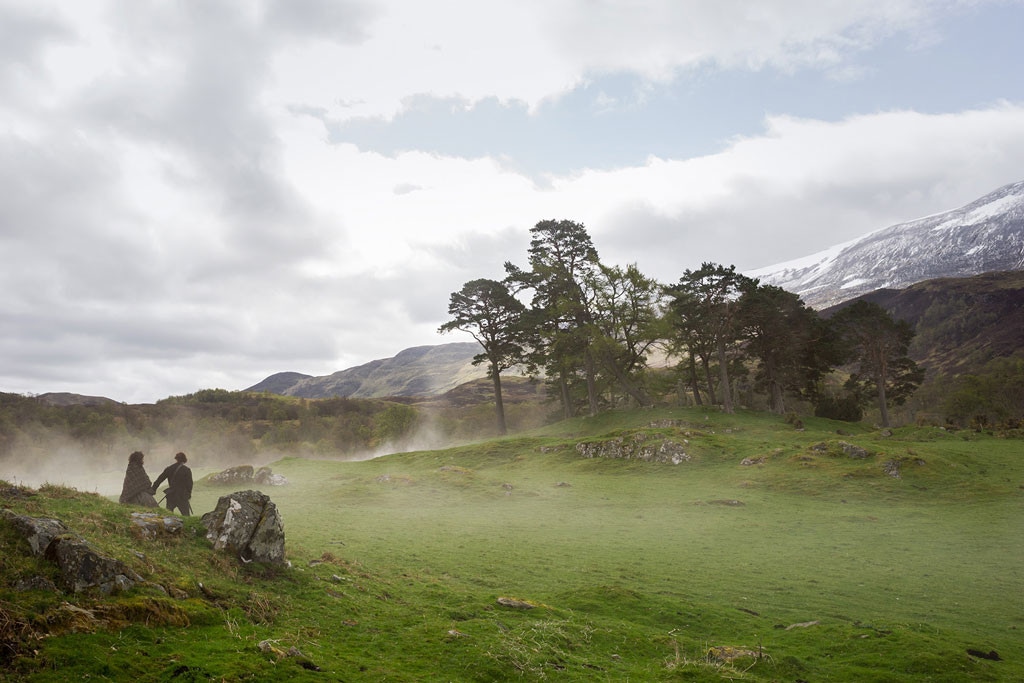 Starz
Are ye almost ready?
The return of Outlander is just a day away, meaning we're also just a day away from returning to one of the best, most fascinating couples on TV—who also happen to regularly engage in what we (and many others) have deemed the best sex scenes. Ever.
Where most other classic TV couples went for the slow burn and took seasons or even the entire series to finally get together, we were barely seven episodes in before Claire and Jamie were married, gettin' busy, and then getting even busier, multiple times. So we guess the big question—for those of us who haven't read the books—is where does their relationship go from here?  
Kristin Dos Santos talked to the cast, along with executive producer Ronald D. Moore, to find out exactly what it is we're in for on this romantic journey, and found out a little bit about what makes Claire and Jamie so dang different from anything else we've ever seen on TV.
"So often you see couples sort of building up to that moment they get married and the show's over," Caitriona Balfe says. "But this is, from the day they get married, they have to fight to keep this relationship together."
And what exactly are they fighting against?
Heughan is partially referring to what everyone seems to be calling a "confrontation" between Jamie and Black Jack Randall at the end of the season. To say things get dark is an understatement to the point where—based on the way some of the scenes are described in the book—we wondered how they would even work on TV.
"I sort of approached the material—it's very dark, as you said—and said, 'All right, well what's the truth of these scenes?'" Moore says of the way the confrontation was approached in the writers' room. "What do we want to show, and at what point does it tip over into being gratuitous? At what point are you cheating and you're not really being honest with what's the reality of something like this when it happens?"
Fortunately, Tobias Menzies—despite having joked during the panel that he might not have taken the role of Black Jack if he had known what he would have to do—seems to be a pretty good sport about his role this season as the ultimate villain.
"To be honest, it's a gift of a part," Menzies says of Black Jack. "It's why you become an actor, to play those sorts of scenes, those juicy material."
Basically, we're in for quite a ride.
Watch our interviews from PaleyFest below to hear more from Moore, Menzies, Balfe, and Heughan, and then tune into E! News tonight at 7 and 11 p.m. to hear Heughan teach Kristin all about Scottish whisky and dish on upcoming episodes!
Watch:
Ronald D. Moore Talks Wild "Outlander" Cliffhanger
Watch:
Tobias Menzies Loves Passionate "Outlander" Fans
Watch:
Caitriona Balfe Teams Up With Clooney in New Film