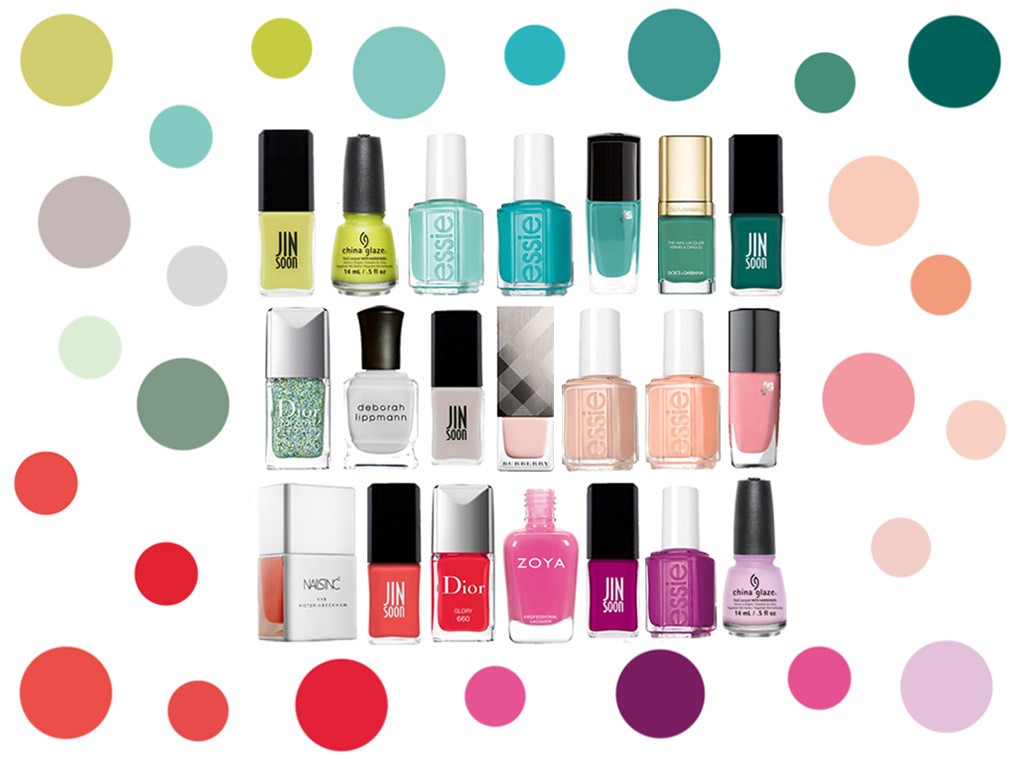 Judging by our Instagram feeds over the last few days it seems that spring has finally sprung.*
Yes, we made it through winter storm Thor and his evil sidekick Polar Vortex and now it's time to celebrate the return of Mr. Sun with #FreeTheToes sandals and hiked-up hemlines.
But what will really make that new (or simply resurfaced) wardrobe that much better are some fresh beauty buys. Because few things pair better with a floral frock than a punchy lipstick (Revlon's Hydrangea hue is a good choice) and you can't possibly break out those flip flops without a brand new pedicure—may we suggest Essie nail polish in Blossom Dandy or Jin Soon nail polish in Tila.
So because it's been a long, cold winter and you deserve more than a popsicle as your warm-weather treat, score some of these amazing spring beauty products instead.  
(*On the East Coast…It's been tank top-temperatures in the west for quite some time.)
(From left to right)
First row:
Jin Soon in Tila, $18
China Glaze in Trip of a Lifetime, $8
Essie in Blossom Dandy, $9
Essie in Garden Variety, $9
Lancôme in teal, $16
Jin Soon in Charme, $18
Second row:
Dior Blossoming Top Coat in Eclosion, $28
Deborah Lippman in Misty Morning, $18
Jin Soon in Doux, $18
Burberry  in English Rose, $22
Essie in Perennial Chic, $9
Essie in Back in the Limo, $9
Lancôme Vernis in Love in Rose Plumetti,  $16
Third row:
Nailsinc VVB Victoria Beckham in Judo red, $25
Jin Soon in Enflameé, $18
Dior Vernis in Glory, $27
Zoya Professionl in Eden, $9
Jin Soon in Farouche, $18
Essie in Flowerista, $9
China Glaze in Wanderlust, $8
(From left to right)
Lipstick Queen Possessed Lipstick in Intense, $40 
Tarte LipSurgence in Glitzy, $24 
Lancome Lip Love in Rose Victoire (401), $24 
Maybelline ColorSensational Rebel Bloom Lipstick in Peach Poppy, $8 
Urban Decay Lipstick in Sheer Streak, $22 
Dolce & Gabbana Lipstick in Bouganville, $31 
Urban Decay Lipstick in Sheer Anarchy, $22 
Avon Ultra Color Indulgence Lip Color in Poppy Pink, $9 
Revlon Ultra HD Lipstick in Hydrangea, $7 
Revlon Ultra HD Lip Lacquer in Pink Ruby, $8