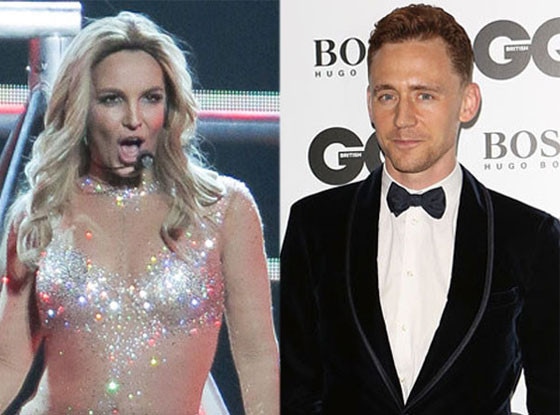 100 celebs entered. Only one emerges victorious!
We have reached the end of our Fandom Madness Tournament, which was our effort to figure out which fanbases were the most fanatic, the most obsessed and the most devoted. And we got to say, there were a lot of surprises along the way. Who knew Avril Lavigne fans were so damn passionate? We totally dig it.
In the end, it was Britney Spears stans and Tom Hiddleston's Hiddlestoners duking it out for the championship title. And this race was incredibly close. Over 350,000 fans voted and the difference between the winner and the loser was less than 3,500 clicks. It was a razor thin victory, but we have a winner…
...
.......
..........
..............
.......................
.............................
Congrats, Britney Spears army! You are the ultimate fandom! 
You guys showed up from day one to bring your queen to victory, taking down fandoms like Buffy the Vampire Slayer, Jennifer Lawrence, Star Wars and even Beyoncé's Beyhive!
It's official: Britney Spears fans make up the most fanatical fanbase.
Hiddlestoners, you put up an amazing fight. We're sure Tom and his incredible cheekbones are grateful for your dedication and Loki love. 
Thanks to everyone who voted in our tournament and to honor our big winner, let us all bow to Britney in GIF form: