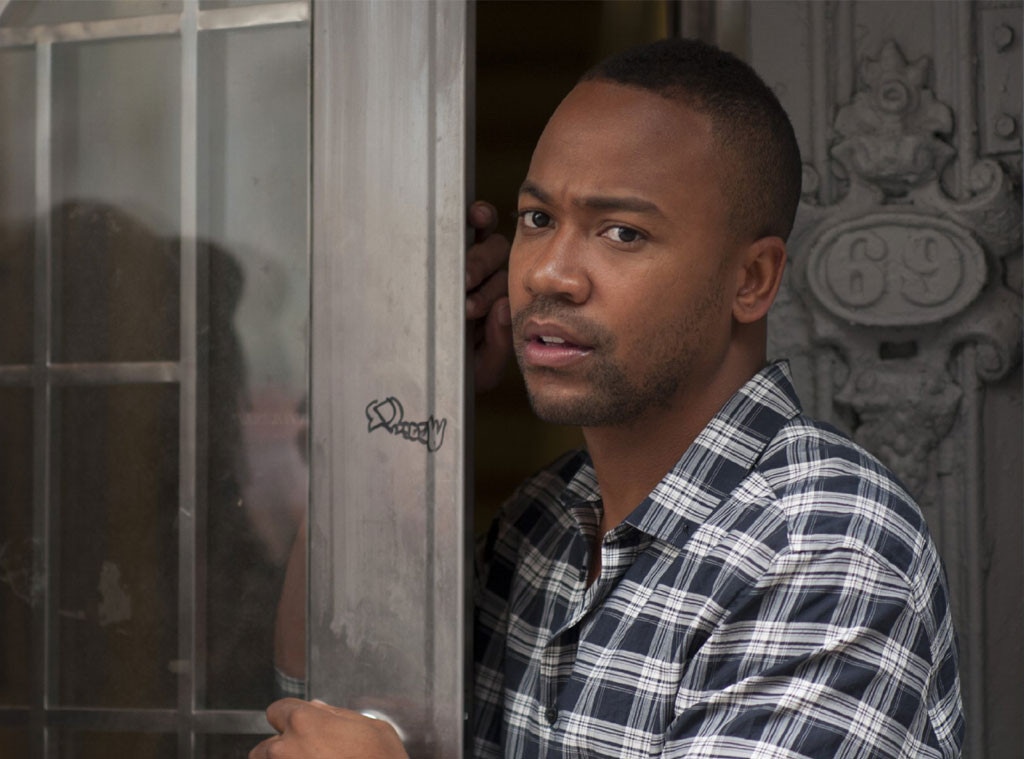 E1 Entertainment Distribution
Columbus Short has no problem admitting it—he misses being on Scandal.
"I won't lie," he says. "I do miss it. I miss it a lot."
In fact, Short can't bring himself to watch the show anymore. "I completely avoid it," he said while promoting his new indie thriller The Girl Is in Trouble (in select theaters and on VOD tomorrow). "I support it, but it's like being an injured football player on the sidelines."
While Short's character was killed off the show, he says he would "1,000 percent" rejoin the show if he was asked. "It's like breaking up with your girlfriend…It's like, 'Oh, man, lets just hook up a couple of more times,'" he said.
It was about a year ago that the actor had a run-in with the law after getting into a bar fight followed by a nasty split from his wife. He later said during an interview on Access Hollywood Live that his troubles were due to a substance abuse problem with cocaine and alcohol.
He cleaned himself up by moving to Atlanta and working on his music. "I'm not only back but it's about to be a problem for Hollywood because we're going to go big," he said. "I'm excited, but I'm also humbled and grateful."
Short acknowledged the rumors that he may be appearing on the second season of Empire. "Big things are happening," he said. "I'm going to be bridging my music career with my acting career."
Does that mean Empire is a definite go?
Short wouldn't officially confirm his casting, but said, "I'm just saying it wouldn't be a shock."
For now, he's focused on getting the word out about The Girl Is in Trouble. He stars in the fllm as August, an aspiring deejay who finds himself thrown into the middle of the murder of a drug dealer friend.
Short said he identifies with August's aspirations to make it big in the biz. "He was willing to struggle for his dream and I think a lot of artists will identify with that," he said.
Directed and co-written by newcomer Julius Onah and produced by Spike Lee, The Girl Is in Trouble also stars Wilmer Valderrama, Alicja Bachleda and Chicago Fire's Jesse Spencer.