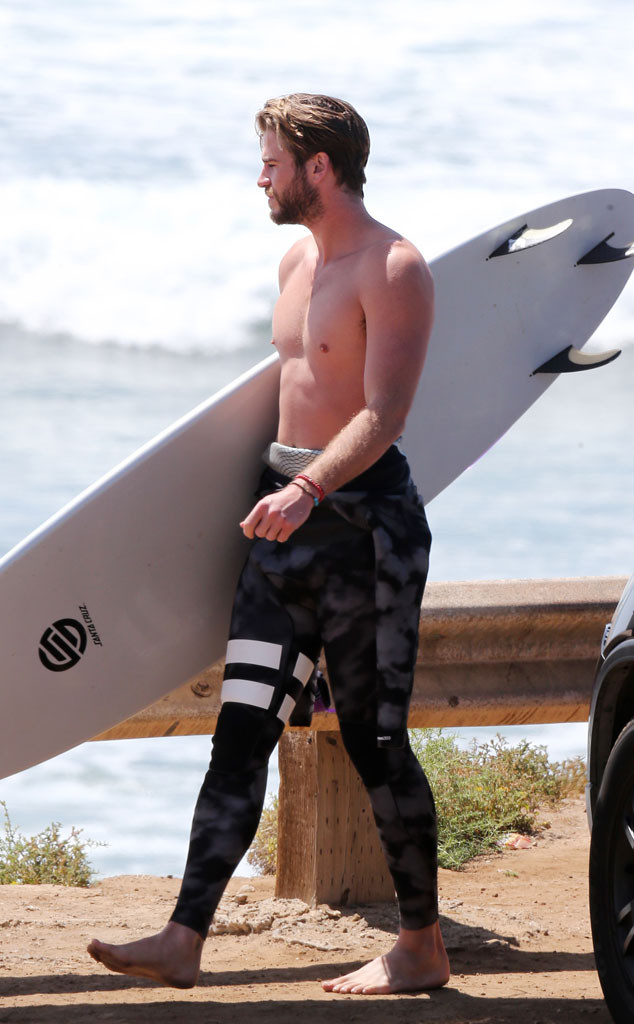 Brewer / Canham Splash News
Oh, Liam Hemsworth, the things you do to us!
The hunky Hunger Games star is treating fans to a perfect view of his sexy shirtless body. The 25-year-old actor was spotted out in Malibu today where he enjoyed some surfing with a friend.
Following his arrival to the beach, Hemsworth stripped down and changed into his dark wetsuit. At one point, the scruffy star had the top of his suit rolled down to show off his toned torso, six-pack abs and many more muscles (swoon!). Hemsworth then carried his surfboard to the ocean to ride some waves and show off his impressive surfing skills.