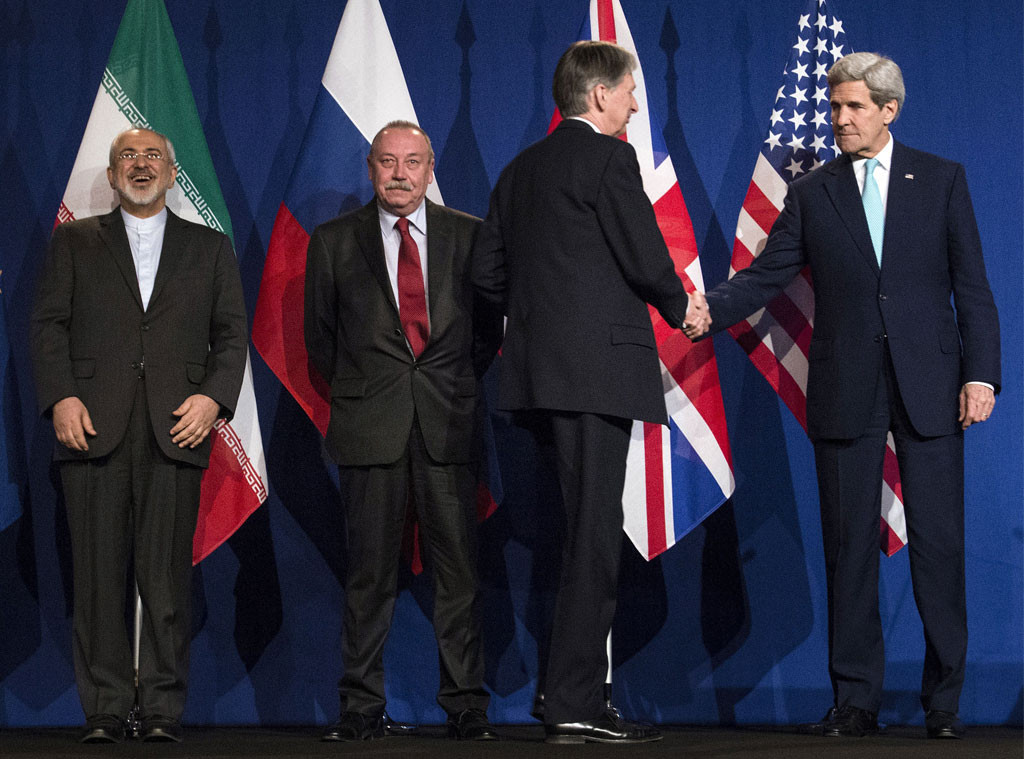 BRENDAN SMIALOWSKI/AFP/Getty Images
After eight days of stressful talks, the U.S. and Iran have finally reached a deal to limit Iran's nuclear program.
Secretary of State John Kerry has been in Lausanne, Switzerland for over a week now with his Iranian counterpart, Mohammad Javad Zarif, and a group of delegates from countries all over the world in an attempt to hammer out a decision before a self-imposed deadline. Finally, the announcement came today that all parties had agreed on a plan.
Kerry gathered at a press conference wtih other foreign ministers to bring the good news to the world. Without going into dry scientific details, the deal involves cutting off the pathways for Iran to develop nuclear weapons, as well as in-depth inspection systems to make sure that no cheating is possible. In return, the U.S. and the European Union will begin to lift the harsh economic and international sanctions currently in place in Iran.
While the negotiations and ensuing deal may seem a bit dry to some Americans, today's news is actually rather monumental in Iran. For decades citizens have been living with the consequences (and isolation) of the sanctions— they've affected every aspect of life from driving up the cost of foreign products to limiting access to necessary medications. 
Iranians took to the streets to celebrate the news of the deal, but they also took to the Internet. Reactions have been overwhelmingly positive, whether it's taking selfies with Obama's televised announcement or simply posting pictures of the happy protests. Below, a sampling of the celebrations: